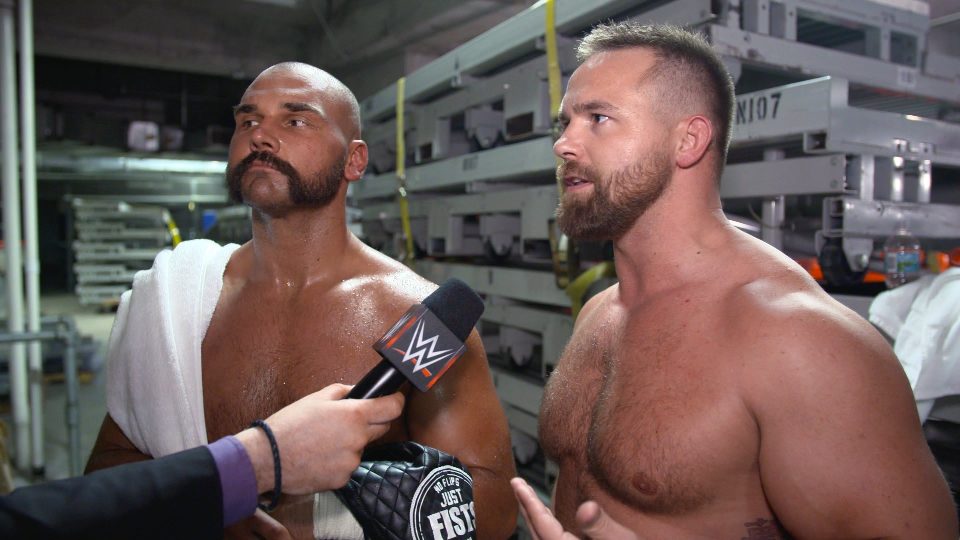 The duo formerly known as the Revival in WWE has received a cease and desist for the term 'The Revolt' which seemed to be their new name.
The cease and desist was issued on behalf Caleb Konley and Zane Riley, a tag team who already competes on the independents as the Revolt, and have been for five years.
The letter states that all four men know each other, but Konley and Railey were rebuffed when they tried to contact Cash Wheeler (Dash Wilder) and Dax Harwood (Scott Dawson) regarding the name.
The response on behalf of Wheeler and Harwood actually states that the duo never intended to use "the revolt" as their team name, confirming it will just be FTR:
In fact, when your client reached out to my clients "as friends" to resolve this matter they were informed that the tag team name is, was, and will be FTR and not REVOLT or THE REVOLT or FEAR THE REVOLT.
Also added was the reason and explanation for the term "revolt":
The entire purpose behind use of the word "revolt" and "fear the revolt" was a commentary on our clients' departure from the WWE; they "revolted" against the establishment. As you may know, descriptive fair use permits use of another's trademark to describe the user's products or services, rather than as a trademark to indicate the source of the products or services. This usually is appropriate where the trademark concerned has a descriptive meaning in addition to its secondary meaning as a trademark. In this instance, the word "revolt" clearly has a descriptive meaning and may be freely used by our clients or anyone else in the wrestling business.
Thanks to PWInsider