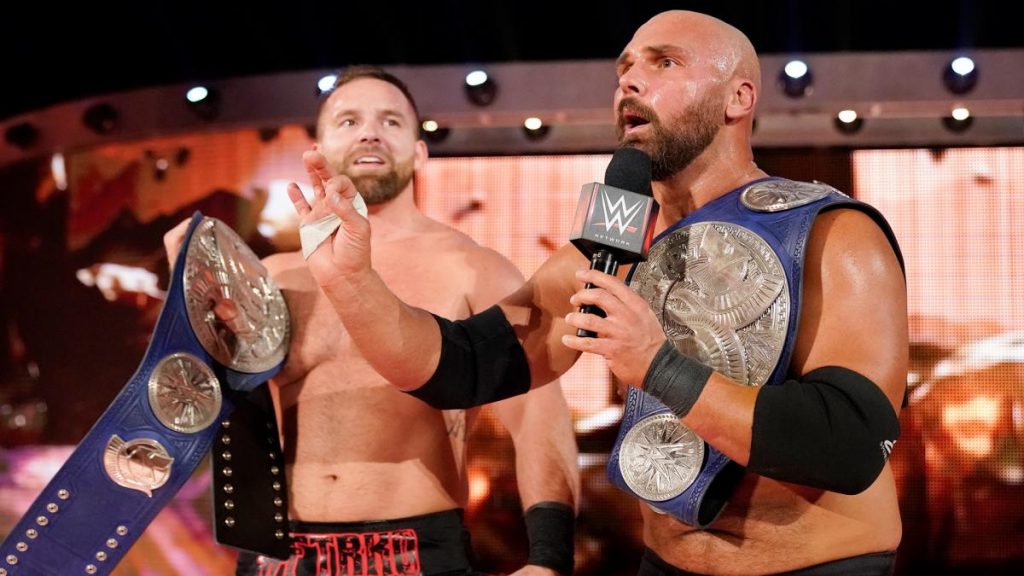 WrestleMania probably isn't going to happen on April 5. It's a fact that a lot of people are now coming to terms with as a result of the outbreak of Coronavirus across the world.
The thought is that the show will be postponed until a later date, which will likely mean that by the time the show comes around, Scott Dawson and Dash Wilder of the Revival will not be employed by WWE.
Dawson and Wilder's contracts expire in the next month or so, and there is no sign that they are looking to re-sign with the company. In fact, the duo have started trademarking a lot of phrases to do with their team, seemingly in preparation for life outside of WWE.
This will be a huge shame for fans of the team, who have been criminally under-utilised throughout their time on the main roster.
Writing in the Wrestling Observer Newsletter, Dave Meltzer revealed that had they re-signed, the duo would have been in a SmackDown tag title match at WrestleMania 36.
"At one point they were part of a multi-team SmackDown tag team title match at WrestleMania, but so much has changed on the SmackDown side. No word if they'd be in the Battle Royal or not."
As we mentioned before, by the time WrestleMania actually happens, it's very likely the team will have moved to new pastures, and very likely pastures with a giant AEW logo mowed into the middle.