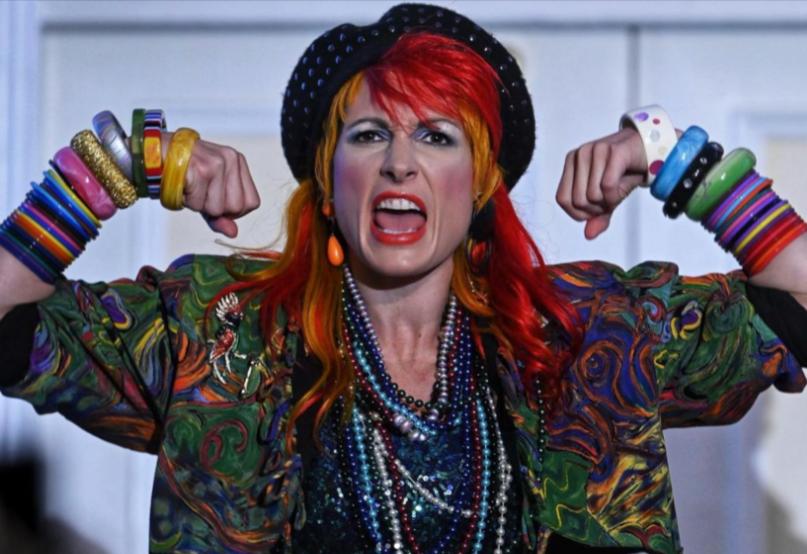 On tonight's season three premiere of the NBC show, Young Rock about Dwayne 'The Rock' Johnson's life story, a familiar face in Becky Lynch.
Appearing on the episode (and potentially in future episodes if promotional pictures of Lynch in wardrobe pieces that were not featured in tonight's episode are any indication!) Becky Lynch starred as Cyndi Lauper.
Now The Rock has reacted to the overwhelming fan reaction Lynch's appearance on the hit show.
Taking to Twitter, The Rock wrote:
"I first met the icon, Cyndi Lauper at a WrestleMania party when I was 12yrs old.
"She was so kind and made me feel like a million bucks.
"Huge thank you and props to my good friend @BeckyLynchWWE for taking me back to this unforgettable moment on tonight's show. #YoungRock"
'Young Rock' airs on NBC on Fridays at 8:30pm EST and is available the next day on streaming partner Peacock if you are too busy watching WWE SmackDown to catch the live airing!
Becky Lynch remains out of in-ring action due to an injury she suffered at WWE SummerSlam.
WWE stars are currently in Saudi Arabia ahead of tomorrow's (November 5) premium live event, Crown Jewel. You can read more about that event by clicking here. 
I first met the icon, Cyndi Lauper at a WrestleMania party when I was 12yrs old. She was so kind and made me feel like a million bucks.
Huge thank you and props to my good friend @BeckyLynchWWE for taking me back to this unforgettable moment on tonight's show. #YoungRock https://t.co/Ktc4o8jRhI

— Dwayne Johnson (@TheRock) November 5, 2022