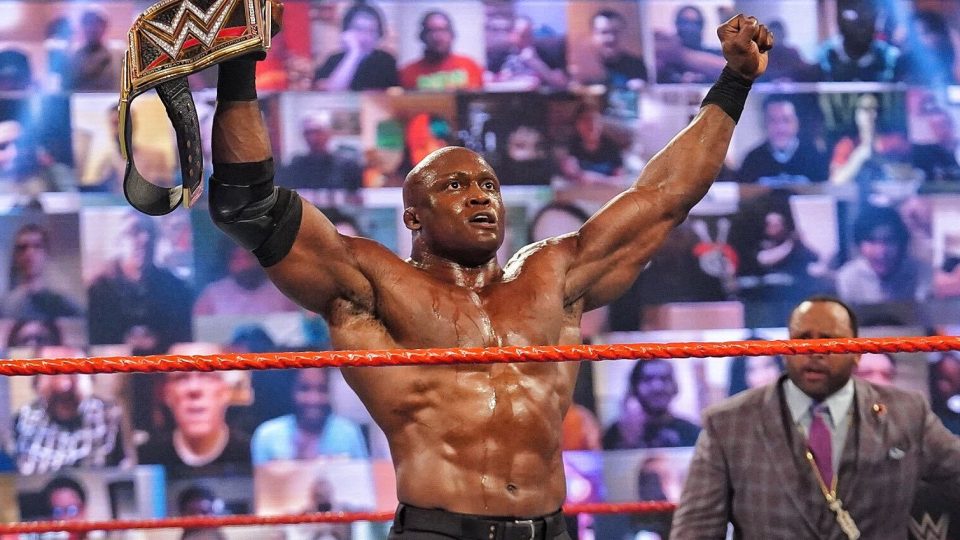 Bobby Lashley became just the third Black WWE Champion in history on Monday Night Raw. He joined The Rock and Kofi Kingston as the only three to date, a huge milestone for his career.
Now, MVP, The Rock and Lashley have commented on representation in wrestling. A fan had posted a graphic of a mural of Lashley, The Rock, and Kingston with a young fan standing in front of it. The caption simply read "Its Possible". This led to a racist comment from another user which prompted a response from MVP.
MVP said that the initial post was a beautiful statement about representation and inspiration. He then noted that it means something when your heroes look like you.
The Rock then responded to MVP, saying how happy and proud he was of the Hurt Business for their success.
Well said, brother. You guys are doing GREAT. Very happy for all of you. Very proud, too. Representing

— Dwayne Johnson (@TheRock) March 4, 2021
Lashley also responded to The Rock's comment, saying The Rock had paved the way for all of them. He then noted that without The Rock there would be no Bobby Lashley.
You and so many others paved the way for us to do what we do. Without The Great One, there might not be an All Mighty. https://t.co/b1WhKdtt0Q

— Bobby Lashley (@fightbobby) March 4, 2021
WWE's history with representation was not particularly positive until recent years. For a long time, people of color were portrayed as stereotypes and thankfully, that has changed for the better .
What are your thoughts on the above story? Let us know in the comments on Twitter or Facebook.