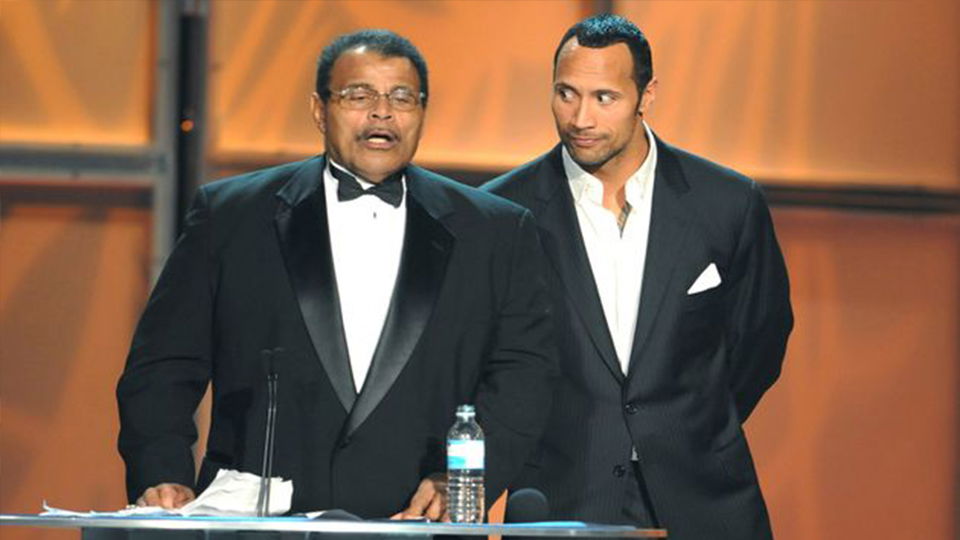 Dwayne "The Rock" Johnson is many things but one of the most important is he is a family man.
The world said goodbye to his father, Rocky Johnson this week. In a touching and moving tribute, Dwayne Johnson posted a statement on Instagram earlier today.
https://www.instagram.com/p/B7bC7pGFiPc/
Rocky Johnson passed away on January 15, 2020. He had been one of wrestling's most exciting stars in the 60s, 70s and 80s before retiring in 1991. His most famous moment came when he and Tony Atlas defeated the Wild Samoans to become the WWF World Tag Team Champions.
He was inducted into the WWE Hall of Fame in 2008 by his son.
From all of us here at WrestleTalk, we would like to once again offer our condolences to The Rock as well as the rest of Rocky Johnson's family and friends.
Let us know any of your favourite moments from The Rock and Rocky Johnson on Twitter or on Discord.