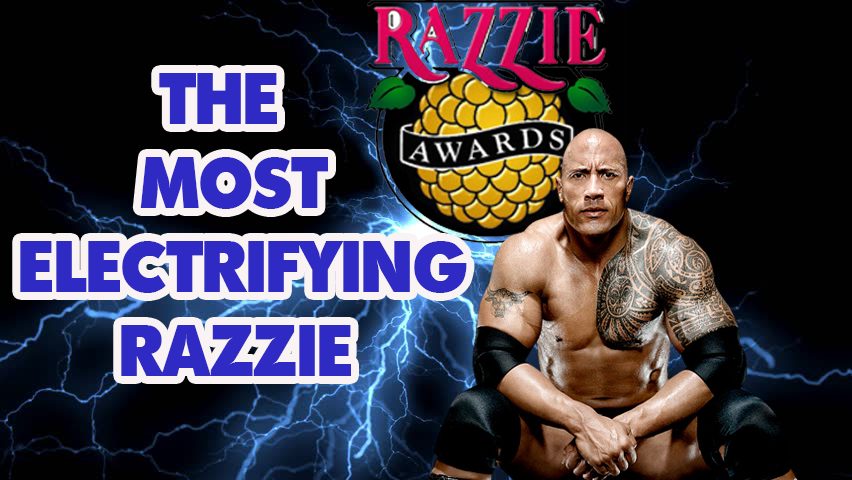 He's one of the highest grossing actors in Hollywood, a multiple-time WWE Champion, and wrestling legend, yet Dwayne 'The Rock' Johnson was still thrilled to walk away with a Razzie award for his interminably terrible movie 'Baywatch', in the 'A Movie So Rotten You Loved It' category. Now that's class people.
Awarded to the very worst pictures and actors of the last year – not that The Rock falls into the latter category – the Razzie awards, also called Golden Raspberry, also nominated Baywatch in the class of 'Worst Screenplay', 'Worst Prequel, Remake, Rip-Off or Sequel', 'Worst Picture', and Zac Efron was nominated for his role in the 'Worst Actor' group.
The Rock took it all in his stride and even accepted the award via Instagram video, stating the judging panel created another category for the picture. After describing the flick as a "s*** sandwich", he said:
"Look, we made Baywatch with the best of intentions. It didn't work out like that. But I humbly and graciously accept my Razzie, and I thank you critics, I thank you fans, and look…at the end of the day, 'A Movie So Rotten You Eventually Fell in Love With It?' that's just the way love goes. Go Baywatch. Thank you for my Razzie."
https://www.instagram.com/p/Bf6y_PMFgGR/?hl=en
Whilst the near $1 billion taken by his latest venture, 'Jumanji: Welcome to the Jungle' will take the sting out of this flop, Johnson showed in several minutes why his appeal and charm are forever enduring. The man has a gift for talking. He could sit and read the phone book for two and half hours and it would still be a riot.