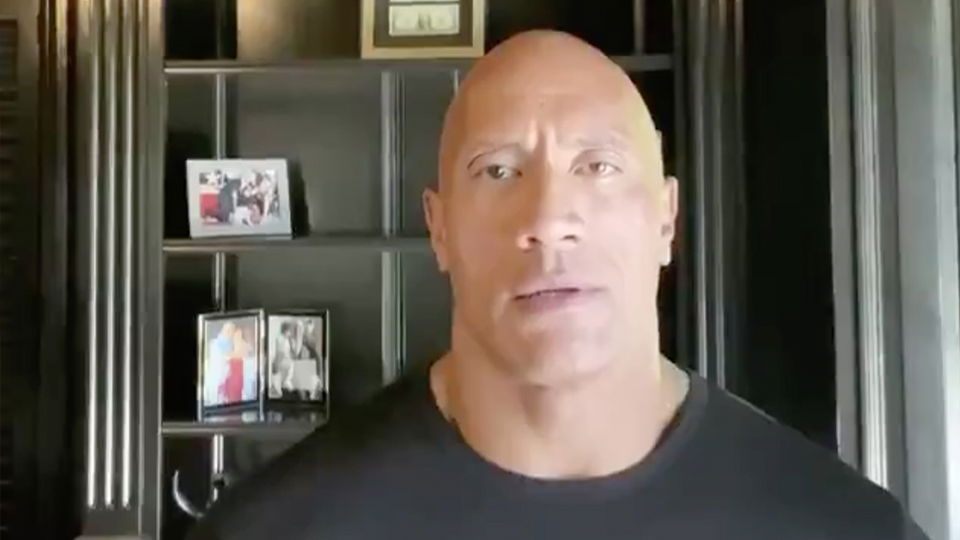 It has been over a week since the murder of George Floyd at the hands of police in Minneapolis. Since then protests have broken out all over the world demanding change to the systemic racism that continues to plague America and beyond. Now, The Rock has given his voice to the movement.
Dwayne "The Rock" Johnson remains one of the biggest stars in wrestling and all of entertainment for that matter. In a video posted on Twitter, he provided an empowering message to the world. He called out for a leader to stand up and listen to a country that is on its knees begging for change.
Where are you?#normalizeequality#blacklivesmatter pic.twitter.com/Xid3BC4B2n

— Dwayne Johnson (@TheRock) June 4, 2020
The video should be watched by everyone. The Rock's message is one of normalizing equality and becoming our own leaders in the fight against racism. There are many powerful quotes in his piece. Among them was his message of how much of a difference it would make for America's leader to stand up and give an appropriate response. Here is that quote:
"You would be surprised how people would respond- how American would respond when you say to them 'I care about you, I'm listening to you, this is OUR country, you are all my people, and I take full responsibility and full accountability for something that has been hundreds of years of systemic disease. Why am I taking accountability? Because I am your leader."
While not explicitly stated, it is heavily implied throughout the video that The Rock is calling for better leadership from Donald Trump. The U.S. President ordered military action against his citizens on Monday.
This message is moving and positive with Johnson saying he will do everything in his power to help make change. If you would like to donate to the Black Lives Matter movement, you can do so here.