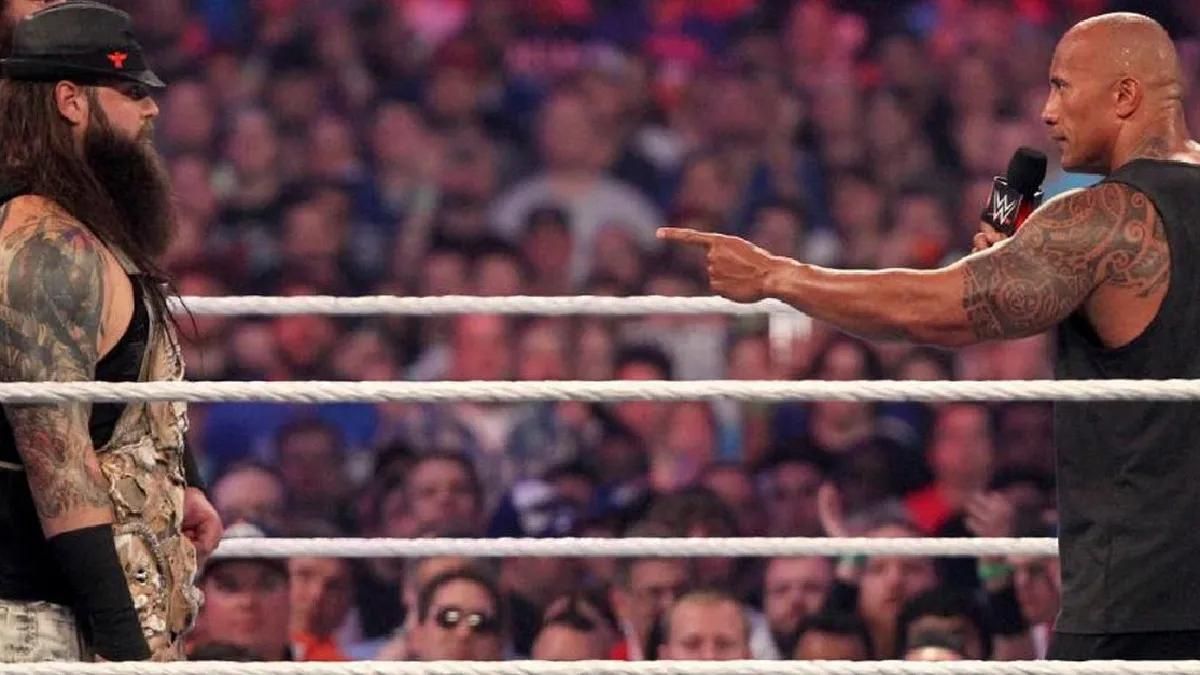 The Rock has responded to a message of thanks sent on behalf of the Rotunda family from the sister of the late Bray Wyatt, Mika Rotunda.
Following Wyatt's passing on August 24, various stars within the wrestling community sent messages of love and support to the Rotunda family.
Amongst those was The Rock, who famously shared a ring with Wyatt during a segment at WrestleMania 32.
As well as his heartfelt post on Twitter, it was also revealed courtesy of Wyatt's sister Mika that the Hollywood star had also shown great kindness to her and the Rotunda family, thanking Rock on social media, saying:
Publicly, my family would like to thank @therock for his kindness, condolences & love the past two weeks.
Like he did all people— Windham had a positive impact on him too. And DJ has kept our fridges and homes (yes plural), filled with meals and groceries
Love you, ohana.
Now in a response to the message of thanks, The Rock sent another tweet of love and support, saying:
Very touching words Mika
My privilege to help in any I can during this heartbreaking time for you and your family.
Love you guys back and I'm always here. Stay strong #ohana
WWE has added the following note to the item descriptions for Wyatt merch on the WWE Shop website:
In the wake of Bray Wyatt's death, WWE will donate all net proceeds to support JoJo Offerman and his children.
You can find said merch at this link.
On Thursday, August 24, Sean Ross Sapp of Fightful reported:
I was given permission to reveal that earlier this year Windham Rotunda (Bray Wyatt) got COVID that exacerbated a heart issues.
There was a lot of positive progress towards a return and his recovery. Unfortunately today he suffered a heart attack and passed away.
Our thoughts and condolences continue to be with the family, friends, and everyone affected by the passing of Windham Rotunda.
Very touching words Mika ❤️
My privilege to help in any I can during this heartbreaking time for you and your family.

Love you guys back and I'm always here.
Stay strong #ohana 🩵 https://t.co/X9TQtWgGjc

— Dwayne Johnson (@TheRock) September 13, 2023