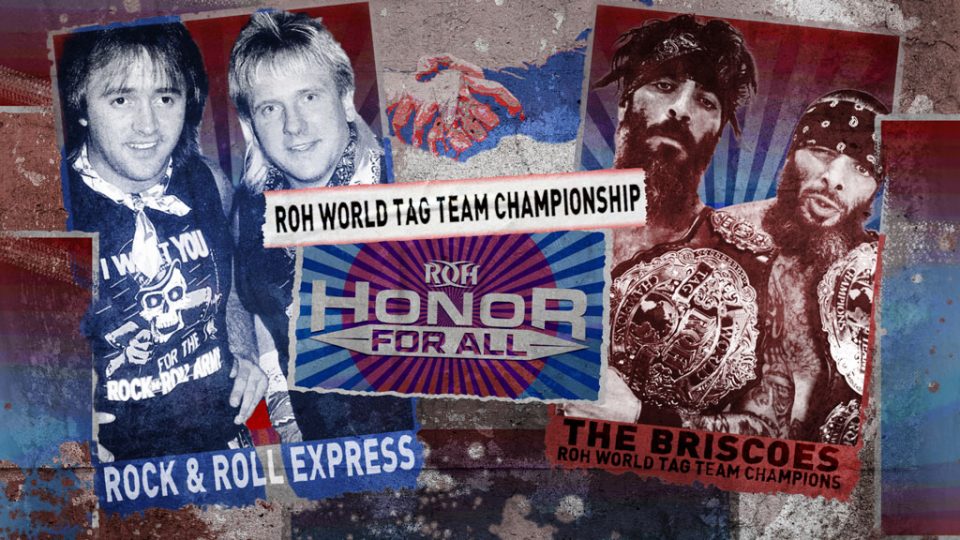 If you're into old wrestlers, then Ring of Honor has a match right up your alley.  ROH has announced on Sunday, August 25, The Rock 'N' Roll Express will be getting a tag team title shot against the Briscoes.  Even though Ring of Honor and NWA have parted ways, a feud set up in the 2019 Crockett Cup will finally come to a head in Nashville at Honor for All.
https://www.youtube.com/watch?v=NmX_cqa-QPU
The Briscoes attacked Ricky and Robert with a chair and got disqualified from the Crockett Cup.  The Briscoes vowed to get revenge.  After months of taking out the NWA wrestlers on ROH TV, it looked like the storyline would just be dropped.  However, Ring of Honor is bringing back Gibson and Morton for one more match.
It's hard to know if this was the plan all along, but it wouldn't be surprising.  The Rock 'N' Roll Express made their name in the Southeastern US back in the 80's.  Yes, the 80's.  I'm sure having the aging duo on the card is intended to help tickets sales.  Don't be surprised when they get the loudest pop of the night.