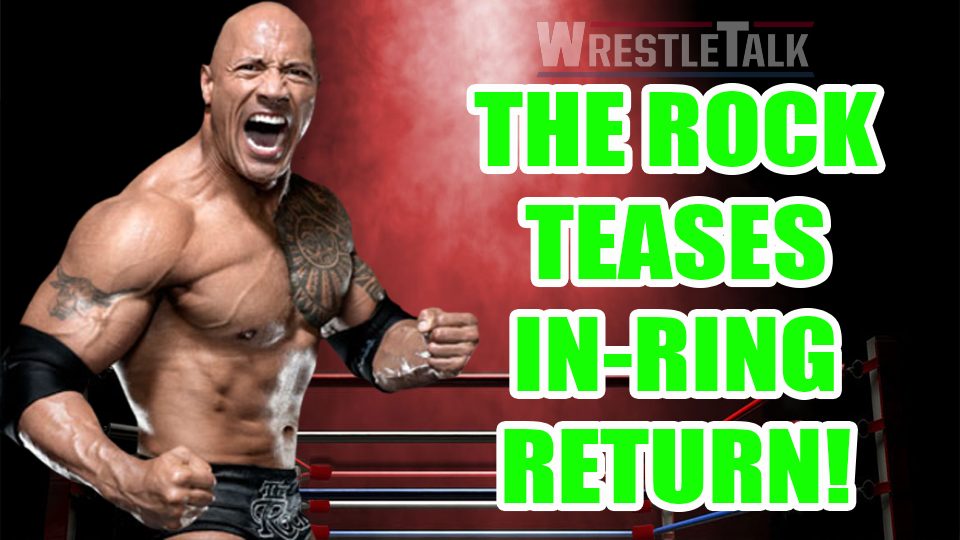 The last time WWE was treated to a rare appearance from Dwayne 'The Rock' Johnson was at WrestleMania 32. He came out on stage, lit his name on fire, and squashed Eric Rowan in 6 seconds. Whereas his last actual match with the company was at Wrestlemania 29 in the 'second in a lifetime' match against John Cena. But could the 'Most Electrifying Man in Sports Entertainment' have one more match in him?
Cathy Kelley met up with the Hollywood star on the red carpet for the premiere of his upcoming film Skyscraper and asked the burning question that is on every wrestling fan's mind. "When are we going to see you back in a WWE ring?" To which he replied;
"I can't wait to get back to a WWE ring. Everybody always asks me 'what's it like being in a WWE ring?' I always tell them there's nothing like it. There's nothing like inside a WWE ring because there's a certain live crowd acumen that is second to none.

That was always and will always be the best part of my job when it comes to wrestling. Whether I'm wresting a match or just giving a promo. That connection with the audience, there's nothing like it."
He also went on to mention the location of his premiere was a first for him and very significant;
"This is the first premier I have ever had in New York. This city is very special to me because I started my career in Madison Square Garden with the WWE. And I've mapped it out today, we are exactly 2.2 miles away from Madison Square Garden. They made my career that night at Survivor Series, I'll never forget it"
Needless to say, the man's career has been nothing short of extraordinary. Starting his calling with only $7 dollars to his name, he skyrocketed to stardom, proving that if you want something badly enough you can make it happen. Idolized by many as he dropped that People's Elbow to gracing every silver screen across the world. And with a wonderful and positive attitude to boot, it's safe to say that Mr. Johnson is still and forever the 'Great One'.
Would you like to see The Rock in one more match? Let us know in the comments below or on Twitter. Don't forget to check out our Discord chat, where you can talk to all of your favorite WrestleTalk writers.