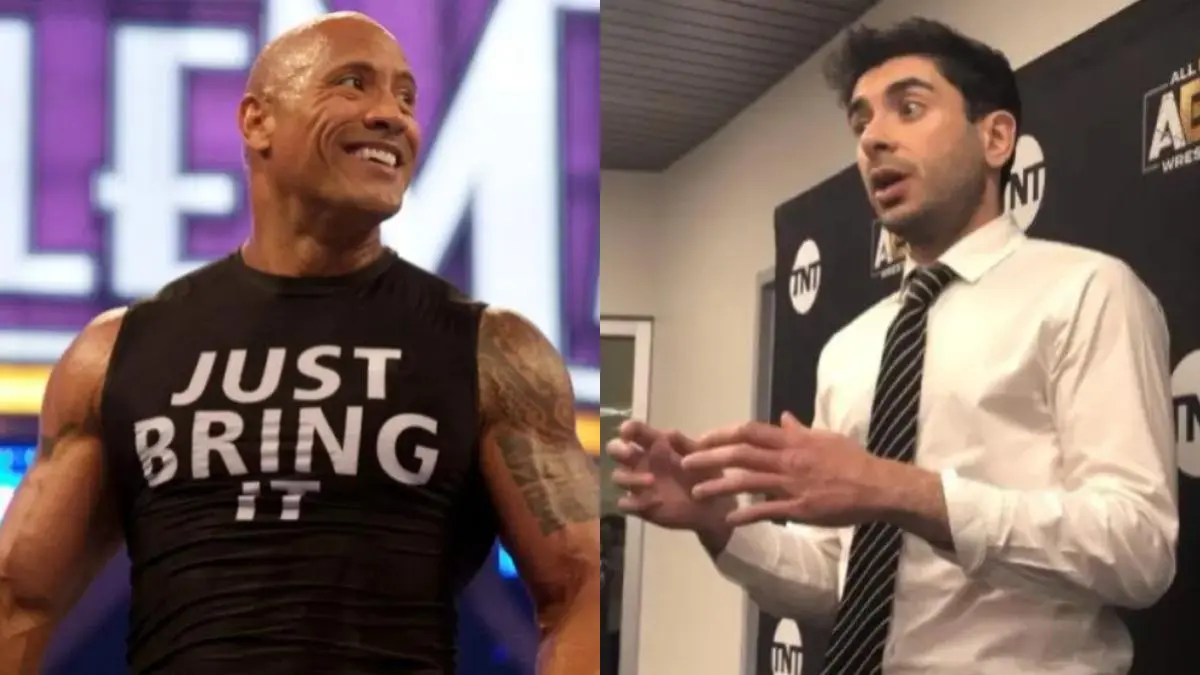 There has been some speculation surrounding the possibility of WWE being sold to Dwayne 'The Rock' Johnson, or AEW President Tony Khan.
After Vince McMahon announced his retirement, WWE confirmed that moving forward, Chairwoman Stephanie McMahon and President Nick Khan would both be co-CEOs of the company.
It has been well documented that Dwayne Johnson and Nick Khan have a great relationship, and were childhood friends when both of their families were based in Hawaii.
Many fans have speculated that Johnson, who previously acquired Vince McMahon's XFL brand, could be set to buy WWE, now Vince McMahon is out of the picture.
Acknowledging the speculation surrounding Johnson and AEW President Tony Khan potentially sending over offers, Dave Meltzer noted the following on Wrestling Observer Radio:
"The two names that have come up in many questions as far as if they sell are Tony Khan and Dwayne Johnson. Those are both very interesting (names). Of course, Nick Khan and Dwayne Johnson have a relationship, the story is they were childhood friends in Hawaii when they were both very young.

"(Nick Khan's) sister is the showrunner for Dwayne's television show, so whatever relationship they had before, the fact is they know each other.

"Dwayne himself does not have the money to buy WWE, nor does anyone, but could he go in there and round up capital? Can they all work together and buy this company together? That is an absolutely intriguing possibility.

"Dwayne loves pro wrestling, it was his family's business, and his daughter is now in it. This is not some weird fantasy, this is absolutely something that can be viable."
Tony Khan currently owns AEW and ROH, acquiring the latter company earlier this year.
Discussing the possibility of Tony Khan making a play for WWE, Meltzer noted:
"Tony himself on this day does not have the money to buy, but would he have the contacts to put a proposal together? Would he want to do it? I think he would want to, but could he pull it off?

"I don't rule that one out either. That would be the irony of all ironies, but it's not like if Tony goes in there and goes 'you know what, I want to own both top companies' and he gets the right contacts, partners and capital, there's not going to be a thing in WWE where they go 'he started the opposition, we're never going to sell to him.'

"If he has the right offer, they will (sell). I reject neither of those as impossible. I don't expect Tony to do it. "
We will continue to provide any updates on the situation as they become available.
If you use this transcription or any portion of it, please credit WrestleTalk.com and link to this page.
To make sure you stay updated with all the latest wrestling news, add WrestleTalk.com to your Google Discover feed and follow us on Twitter!