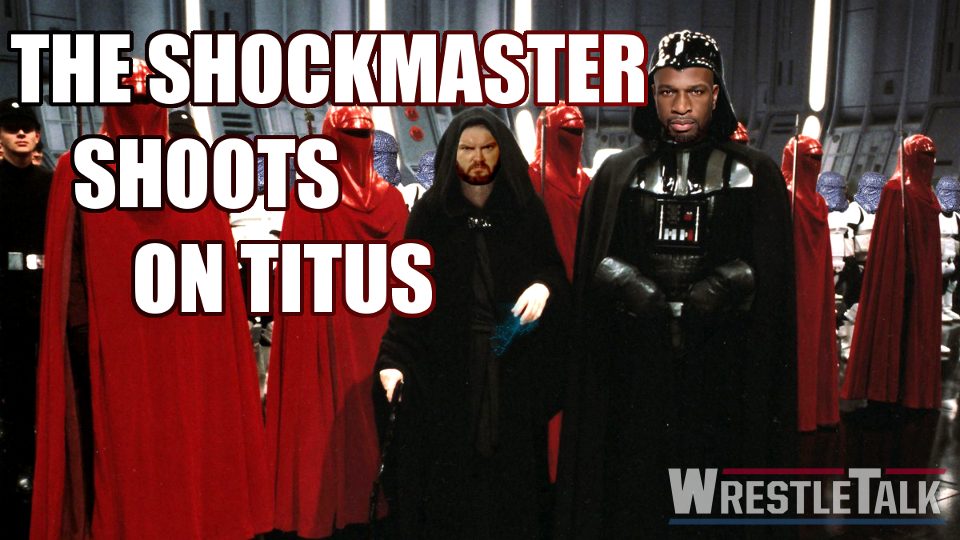 The former Shockmaster, Fred Ottman, notorious for the most famous botch in wrestling history (well, until this year) recently spoke to the good folks over at Ringside News.
Among the topics discussed was that famous Titus O'Neil fall at Greatest Royal Rumble and how his own career would have been different if not for his WCW wall stumble.
About #TitusWorldSlide, Ottman said:
"Well it wasn't the first time. Remember he fell during NXT with the keg? I was really praying for him that he didn't hit the side rails of the ring and knock himself out. People don't realize what's under the ring. He's a great guy, he took the ribs from the guys in the back just like I did back in the day. I hope he gets as much success out of it like I did. As I see here, you're wearing a Titus World Slide shirt. I must have it. I want to have a shirt made with him doing a passing of the torch from fumbly, crumbly guys like myself."
Ottman went on to discuss his own famous fall, responding to a question about what his career could have been if everything had gone to plan:
"I don't know. It was a scary situation for the office because they didn't know what to do. They were still in shock themselves. What an appropriate deal. After that faux pas happened, The Shockmaster became The Super Shockmaster. He had the lucha style tights. I worked about 12-15 venues that way, then Uncle Fred came and the rest is history. It would have been good and I think it would have been good for me because I would have been a comic book character in the wrestling ring. I could kick some butt, have fun. That's the whole deal with this business, you have to enjoy what you're doing."
Which was the best botch is history, Titus or Shockmaster? Let us know in the comments below or on Twitter here. You can also join us on Discord to chat with Oli, Luke, the magazine team, the website writers and each other here!