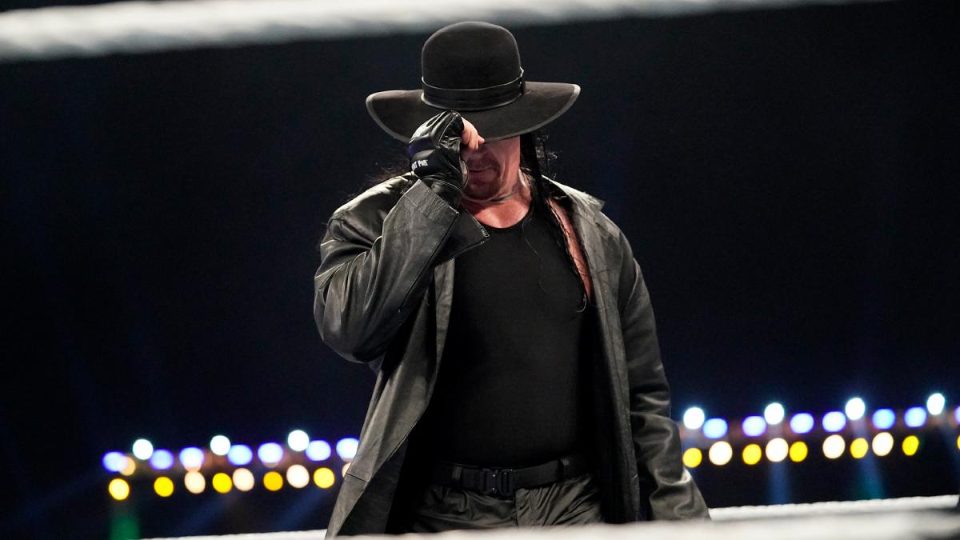 To open this week's Raw, The Undertaker cut a promo on his WrestleMania opponent, AJ Styles. Rather than "The Deadman', The Undertaker spoke more like Mark Calaway and "The American Badass" version of his character.
During the passionate promo, 'Taker even brought back his iconic "I'll make you famous" catchphrase when speaking about AJ Styles.
However, this wasn't the only noteworthy thing that 'Taker said during the promo. The veteran also referred to AJ Styles' stablemates Luke Gallows and Karl Anderson as "ass clowns".
For those who aren't aware, former WWE Champion and current AEW star Chris Jericho often uses the phrase 'ass clown' while cutting promos on the crowd or his rivals during episodes of Dynamite.
Taking to Twitter following the show, a fan jokingly suggested that Jericho could hit Undertaker with a lawsuit for using his catchphrase.
However, Jericho implied that due to "The Deadman's" legendary status, he can use as many of Y2J's catchphrases as he likes, so expect 'Taker to call AJ Styles a"stupid idiot" at WrestleMania.
Hardly! He's the @undertaker…he can used as many of my catch phrases as he wants!!! ? https://t.co/NnPo7xhB0H

— Chris Jericho (@IAmJericho) March 31, 2020
'Taker would then respond to the man that beat him for the World Heavyweight Championship back in 2010 by apologising. He told also Chris Jericho that he recognised the catchphrase from somewhere.
My bad @IAmJericho ….I knew I had heard that somewhere before….

— Undertaker (@undertaker) March 31, 2020
Are you excited to see The Undertaker and AJ Styles in a Boneyard Match this weekend at WrestleMania? Let us know in the comments.