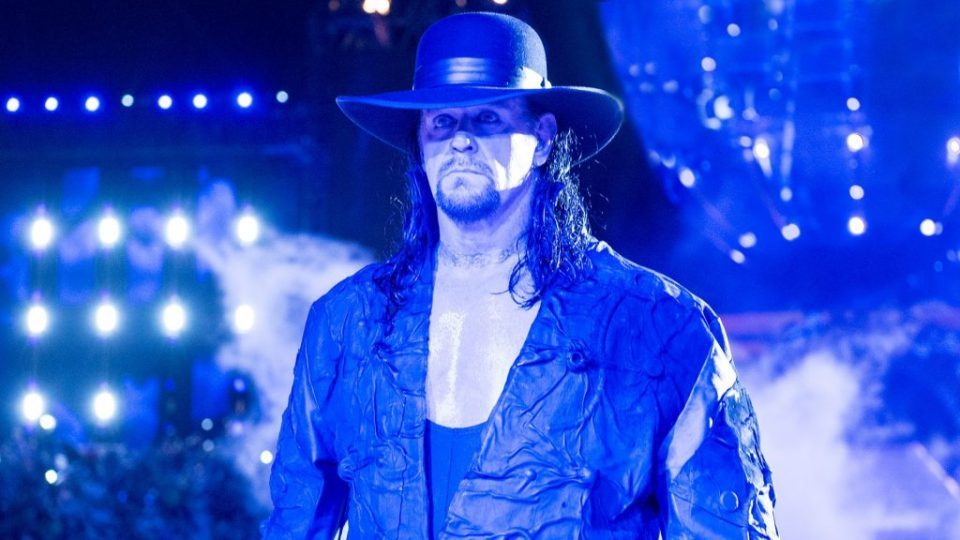 The Undertaker has made his return to the ring at WWE Super Showdown. He entered as a surprise participant in the Tuwaiq Trophy Gauntlet Match, defeating AJ Styles to win the trophy.
It had been reported that he was in Saudi Arabia prior to the event so it does not come as a complete shock. The appearance sets up his reported match with Styles at WrestleMania 36.
Styles was all set to win the match before The Undertaker arrived. He was scheduled to face Rey Mysterio in the final match but Mysterio was taken out backstage by the OC. Styles demanded he be named the winner but before the referee could declare a forfeit the Phenom appeared.
To say he wrestled a match would be giving him too much credit. He instead hit one Chokeslam and covered Styles while still in full entrance gear.
It will only be a matter of time before their match at WrestleMania is announced officially.
Are you excited to see The Undertaker back? Let us know on Twitter!