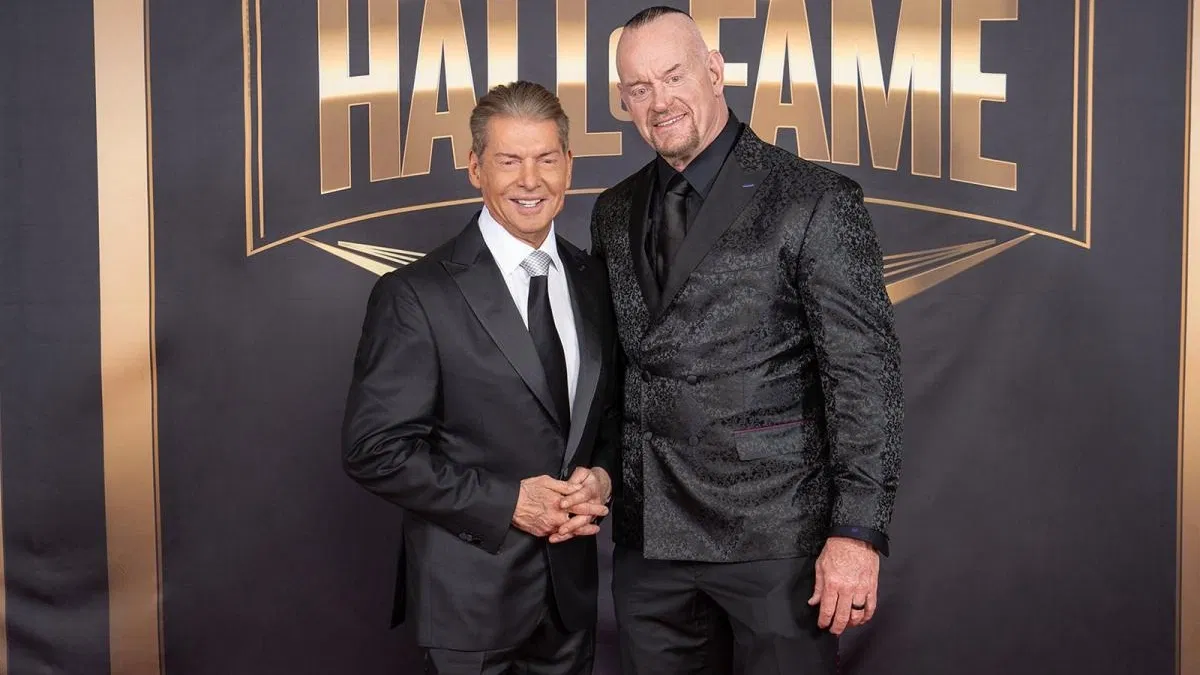 Vince McMahon's WWE retirement was the biggest wrestling news story of the year, in what has been an insane year for wrestling news stories, with so many reactions still piling in.
Many past and present WWE stars have said that they are optimistic about the Triple H era of WWE.
One man who is incredibly close with both Vince McMahon and Triple H is WWE Hall of Famer The Undertaker, who recently spoke to about the change in an article with ESPN.
When discussing what the change would mean for WWE's product, Taker said:
"They're loosening the reins a little bit as far as what guys can say and do. I think the product will probably be a little more aggressive. I think that's going to come through in the creative. They've kind of been in this entertainment mode, so they're going to have to get some grit and meanness. Those things are going to help because WWE is going to do it better than anybody else, and they don't throw things away. Hopefully, a lot of people there know how to rein things in and make things like that mean something instead of just doing it to do it."
Taker continued, speaking about Triple H specifically, claiming that the company will be going in a step in the right direction with Triple H in charge.
He said:
"I mean, he's brilliant, he really is. I don't think he gets enough credit for his wrestling acumen. I think he'll be a huge asset to the development of a lot of guys, and he's a no bulls— kind of guy too. He's going to let you know what you're doing that's right and what you're doing that's wrong. I think it's going to be a step in the right direction with Hunter [Triple H]."
The Undertaker had a busy weekend over SummerSlam weekend, being present backstage at SummerSlam on Saturday, as well as in attendance at Ric Flair's Last Match on Sunday night.
If you're in the UK but didn't manage to get tickets to Clash at the Castle on September 3, WrestleTalk is hosting a watch party at The Joiner on Worship in Shoreditch, London, and we'd love for you to join us! Click here for more details.