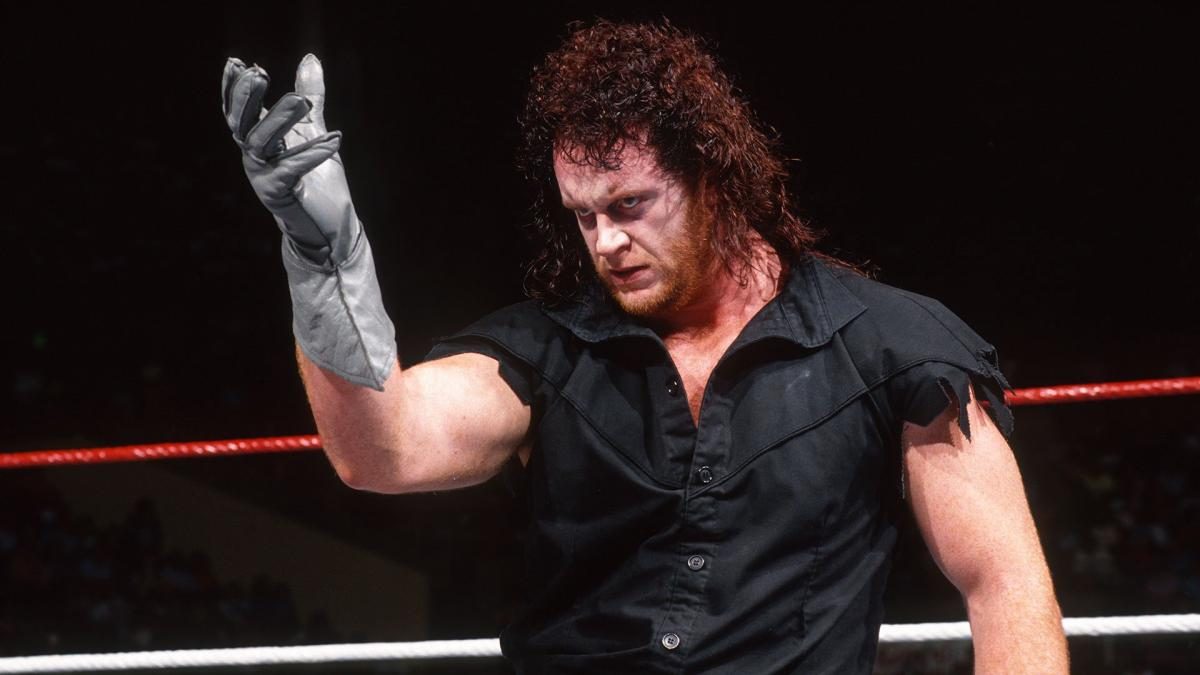 The Undertaker has detailed and opened up about his mindset behind creating his iconic early Undertaker character.
Speaking with the True Geordie Podcast, the soon-to-be WWE Hall of Famer discussed many topics including his thoughts on being inducted and his mindset throughout his career.
When asked about his mindset behind his early character and persona, Taker answered:
"So when I was given the character, it was given to me on storyboards, the original likeness which was Vince's brainchild, it was his character and it was based off the old western Undertaker. The two guys go out on Maine Street, they have a gun fight, one guy loses and the Undertaker comes out and measures them for their box, so that was the original concept. So I'm presented that, I'm given this gift and then I start thinking about it. First thing I do is I look at the current product like 'alright, who is on top' which when I came into the WWF at the time you've got Ultimate Warrior, Hulk Hogan, Jake the Snake, Randy Macho Man Savage, these are all our top guys at the time. One thing I had to figure out is 'how am I going to seperate myself from these guys'. Other than Jake, everybody was over the top with that stereotypical professional wrestler interview. 'WELL LET ME TELL YOU SOMETHING BROTHER!' Right? That's their interview right? That was out, I was like 'no that's not gonna work here'. So, I've always noticed that when people are screaming and yelling, you might look to see what the noise it, but you're not too interested. But when people talk low and slow, that's when people lean in like 'what is this guy, what's he saying?' So that was one of the big thing, I'm not gonna be a screamer and over the top and saying brother, you know. Then I started studying characters like, I'd watch Friday the 13th, and Jason Voorhees and these indestructable monster characters, right? Michael Myers. I'm thinking 'okay this is cool, I can do this. I can get beat, but when I sit up it's like, people are gonna lose their mind because those things usually keep people down, and now this guy just keeps coming, he just sits up, he's like this indestructable monster.'

If you use this transcription or any portion of it please credit WrestleTalk.com and link to this page.
The Undertaker went on to detail how he studied horror movie icons, Michael Myers and Jason Voorhees to stand out on the WWE roster:
"So, I'm studying all this, and I'm putting it up against what everyone else is doing, and their was just a stark contrast in what I was doing, and what (everyone else) was doing. All the way down to, even like the black, and the grey and just real monotone colors, while everyone else is getting as colorful and loud, you know I was trying to be as far from everyone else as I could. So I studied all those gory movies and all those characters and tried to figure out 'okay, what can I take from Jason Voorhees, and Michael Myers and incorporate it and make it my own?' So yeah, there was a lot of studying done in how to take those things, make them mine, and then make them work in the realm of sports entertainment. So, it was really challenging because up until, before I became Undertaker, I was an athlete. My calling card was 'I'm a big dude that can move and I can do all these things' and when I first got there, I had a couple of matches before I debuted at Survivor Series and I'm still doing leapfrogs and dropkicks and all this stuff and I'm like, it doesn't feel right. This guy has to be slow, and at the right time then do something quick, fast and athletic, and then go right back, so you catch like '…what just happened there?' Because they get lulled in 'this guy's just plodding, he's slow' and then you hit them with something athletic"

If you use this transcription or any portion of it please credit WrestleTalk.com and link to this page.
As previously mentioned, The Undertaker also discussed the effects wrestling has had on his body and doubled down on his past remarks about the current generation in this interview.
To make sure you stay updated with all the latest wrestling news, add WrestleTalk.com to your Google Discover feed and follow us on Twitter!