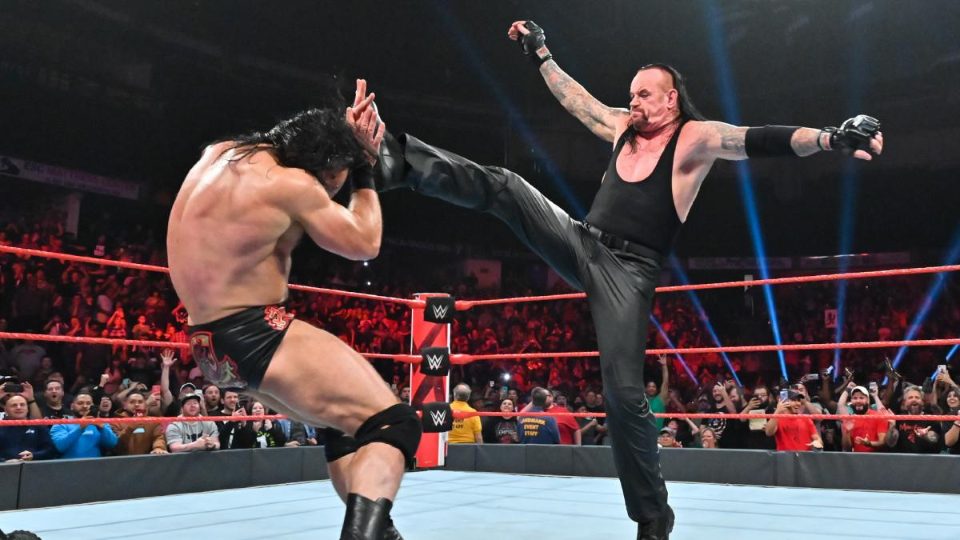 Does it count as a return if he's only been away for a few weeks? Either way, it seems that The Undertaker continues to have a lot of creative control in terms of who he faces in WWE.
According to a report from Sports Illustrated, the Undertaker hand-picked Drew McIntyre as someone he wanted to face in the ring, suggesting a feud may be being set up between the men going forward.
They are set to do battle in a tag match at Extreme Rules, with 'Taker teaming with Roman Reigns and Drew with Shane McMahon.
'Taker is at the stage in his career where frankly he should have retired, but the fact is he hasn't and he seems keen to give younger wrestlers the rub.
Given the span of his career and the things he has achieved, anyone who defeats him is instantly given a massive boost, and a big win against 'Taker for someone like Drew McIntyre would be a huge momentum boost for the Scottish Psycopath.
Towards the end of last year, there were several reports that Drew was in for a big push, but that is yet to materialise. Perhaps this is the start of bigger and better things for Drew, who needs a change of scene after lingering in Baron Corbin's midcard of evil for so long.
As we saw three weeks ago in Saudi Arabia, Undertaker isn't capable of putting on much of a match, but that opens up opportunities for Drew to dominate him if a singles feud is where this is headed.