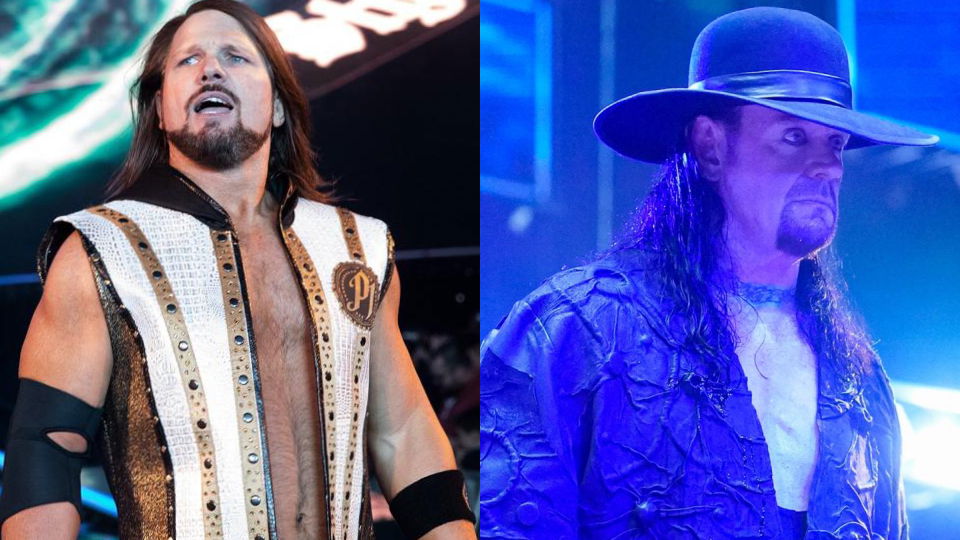 It was reported last week that The Undertaker will be returning to WWE TV very soon to start a feud with AJ Styles. The storyline will culminate with the two former WWE Champions going one-on-one at WrestleMania 36.
In a report that emerged yesterday, it has been suggested that AJ Styles has been chosen as The Undertaker's opponent for the 'show of shows' as he is a heel who can afford to be defeated by The Deadman. However, there might be another reason.
WrestlingNews is reporting that The Undertaker actually specifically asked to work with AJ at WrestleMania as he feels he is similar to Shawn Michaels:
"I was told that Styles was picked by Taker because he feels that Styles is the modern-day Shawn Michaels."
AJ Styles returned to Raw last night for the first time since the Royal Rumble pay-per-view where he suffered a shoulder injury following a spear from Edge.
The feud has not yet been built or even teased on Raw, so expect The Undertaker to return soon to kick start the WrestleMania programme.