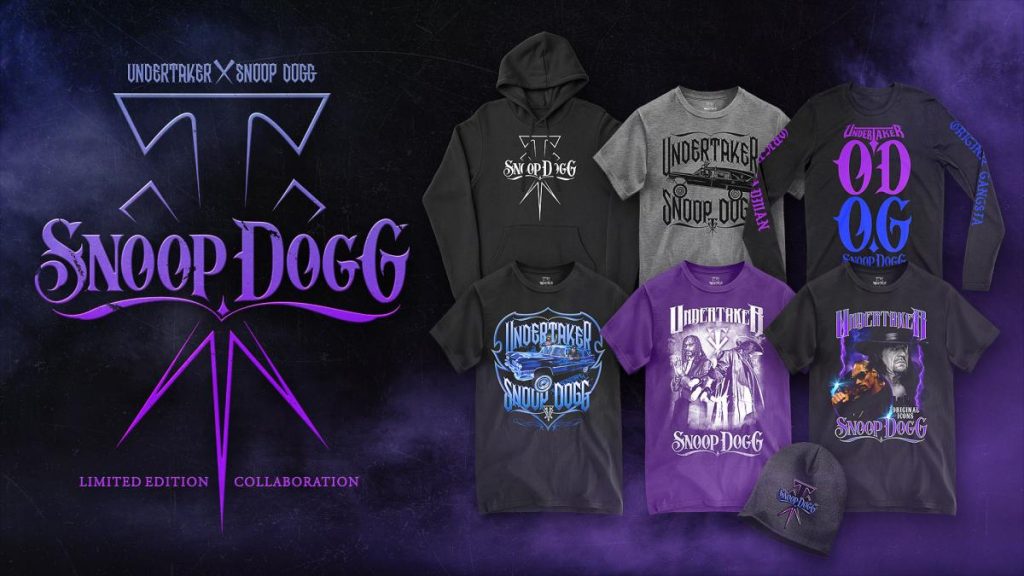 Recently, The Undertaker has been appearing a lot in the media to promote his "final farwell" on Sunday at Survivor Series. He has also been working on increasing his social media presence by creating Cameo and TikTok pages.
WWE has also announced ahead of the pay-per-view this weekend that The Undertaker and Snoop Dogg have collaborated to create a brand new clothing line. The collection is available to purchase at WWEShop.com right now.
The collection includes several t-shirts, a beanie, a hoodie, and a poster. You can check out some of the pieces that are on offer below. You can also read the full press release sent out by WWE to announce the clothing line by clicking here.
The Undertaker is going to be stepping away from WWE for the last time tomorrow night, thirty years to the exact day since he made his debut for the company at Survivor Series 1990. Several WWE legends will reportedly be appearing for the segment.
Speaking of The Undertaker, "The Deadman" is believed to have brought in $30,000 since Thursday evening as his thirty personalised videos on Cameo have now all sold out. You can read more about that by clicking here.
What are your thoughts on the above story? Let us know in the comments on Twitter or Facebook.