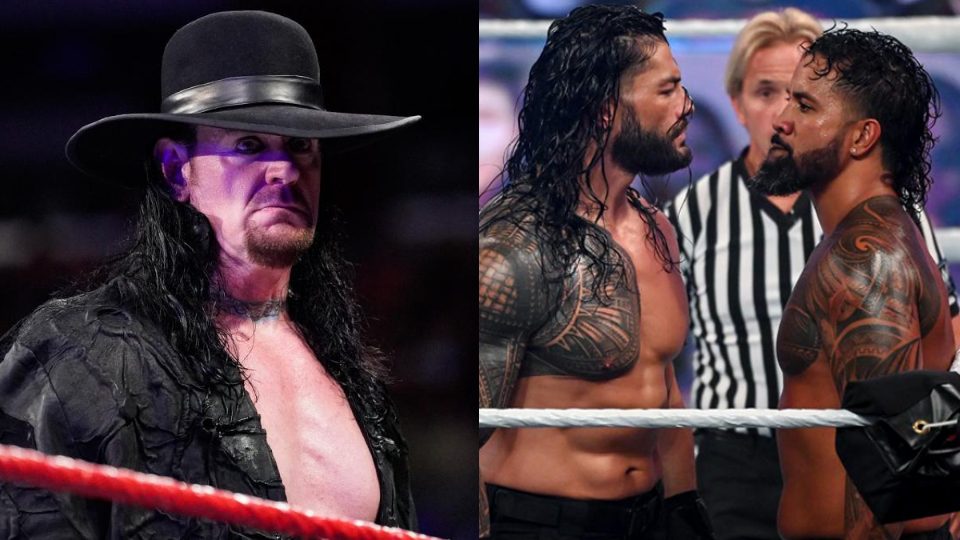 Speaking with Sports Illustrated, The Undertaker has spoken about wanting to work with the new Tribal Chief version of Roman Reigns.
The Undertaker lost to Roman Reigns at WrestleMania 33, but has said that he would love to have worked with the heel version of Roman Reigns' character that he is using on WWE TV right now:
"I'm so proud of where he is. The night of Survivor Series [in November], I went up to Roman and Jey and said, 'This is the most compelling story that we've done in a while.' And where he's been able to take it, it's so good. It's not forced. Roman is hitting on all cylinders.

"I think he's a great heel—coldhearted, calculated. There is a compelling backstory and you still feel the tension when Roman appears. Like I said, I'm really proud of him. I wish I had the gas in the tank to work a program with him now. It would definitely be something special."
The Undertaker officially retired at Survivor Series 2020, with the show marking 30 years since his debut at Survivor Series 1990. 'Taker's last match came at WrestleMania 36, beating AJ Styles in the first-ever Boneyard Match.
What are your thoughts on the above story? Let us know in the comments on Twitter or Facebook.