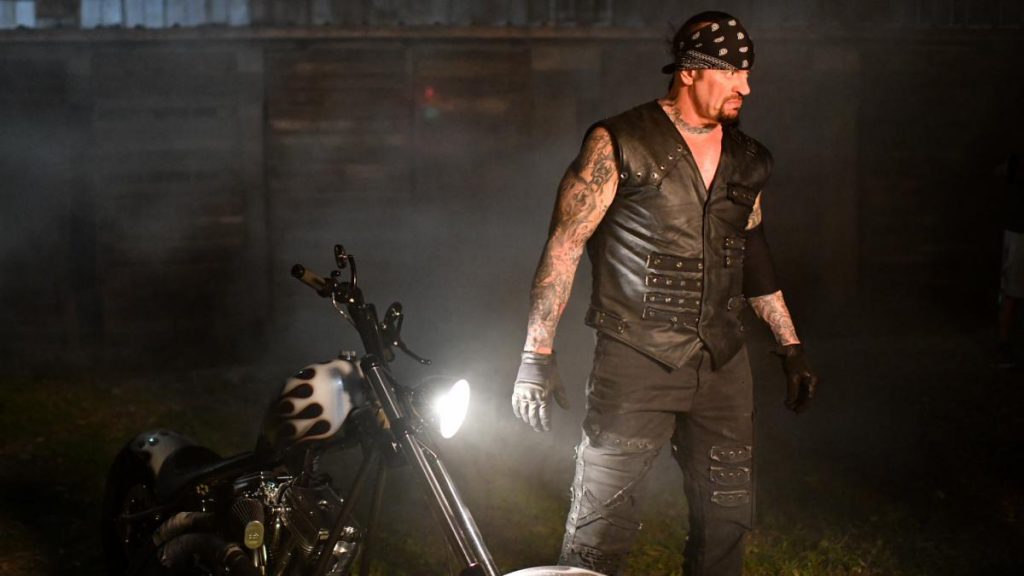 In the main event of the Saturday portion of WrestleMania 36, AJ Styles and The Undertaker went one-on-one in a Boneyard match. Prior to the show, fans were not sure what to expect of the 'Mania clash.
What we got was a more cinematic experience, with 'Taker and AJ fighting in a Graveyard. The match was thoroughly enjoyable, and is arguably Undertaker's best match since his Hell in a Cell clash with Brock Lesnar in 2015.
As was expected with AJ Styles referencing his wife in the build-up to the match, Undertaker worked more as Mark Calaway/the American Badass version of his character as opposed to "The Deadman".
Many people have speculated that this was done as there was no live crowd, with it being likely that 'Taker will return to his usual character once fans are allowed back into stadiums/arenas.
However, reliable Twitter source WrestleVotes has stated that he is of the belief that The American Badass version of The Undertaker is not going away anytime soon.
I think so

— WrestleVotes (@WrestleVotes) April 5, 2020
Of course, it is important to point out that this is not a WrestleVotes report and he does not state that 'Taker will definitely not be returning to TV next as "The Deadman", but this is certainly interesting nonetheless.
Do you think The Undertaker should appear as 'The Deadman" or "The American Badass" moving forward? Let us know on Twitter.