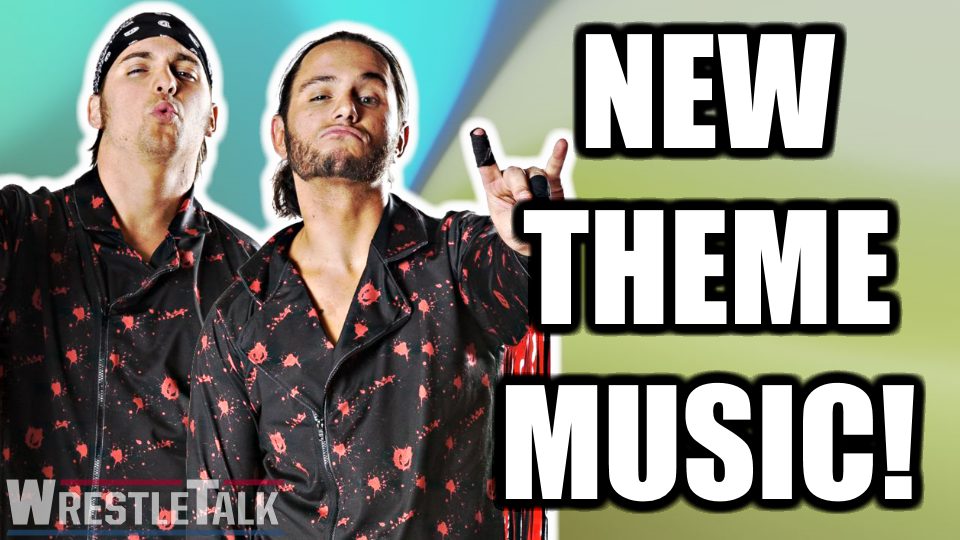 As part of the lead up to ALL IN, the Young Bucks have revealed their new entrance theme song, which is entitled 'Superkick Party.'
https://www.youtube.com/watch?v=x8sMOe1qRQc
The song was produced by the label Meat Source Media (who produced the song, artwork, entrance video and related merchandise) and recorded by the band Class of 88.
'Superkick Party' is available on all digital media platforms to stream or download. The song will also be featured on Chris Jericho's podcast Talk is Jericho later today (August 22).
The song features a few of the Young Bucks' trademarked catchphrases. The most prominent are the famous "Superkick Party" and "the Elite" chants, while the song ends with a voice exclaiming "Young Bucks, you're killing the business." The song matches the personalities of the Bullet Club tag team and they will make their entrance to their new song at ALL IN.
The Young Bucks are currently the IWGP Tag Team Champions and the Ring of Honor World 6-Man Tag Team Champions alongside Cody. They are scheduled to team with Kota Ibushi to face Rey Mysterio, El Bandido, and Rey Fenix at ALL IN. The match will mark the first time the Young Bucks have teamed with Kota Ibushi since the formation of their Golden Elite team at Dominion in June.
For more information on the track and to purchase merch visit MeatSauceMedia.com
Related Content:
What is your favorite entrance theme in wrestling today? Let us know in the comments below, on Twitter, or on Discord!