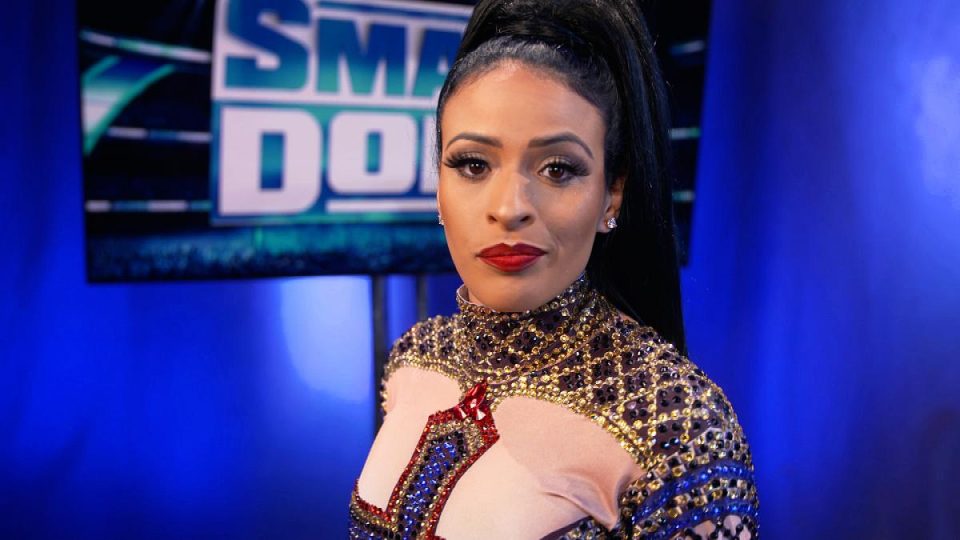 Dave Meltzer is reporting in the latest Wrestling Observer Newsletter that Thea Trinidad (formerly Zelina Vega) has signed a contract following her WWE release in November 2020.
Meltzer notes that he doesn't know who the contract is with, or if it's even with a wrestling promotion, but shared that he knows that the deal IS NOT with All Elite Wrestling (AEW):
The obvious choice would be reuniting [Andrade] and Thea Trinidad in AEW, which people have speculated about, but that won't happen at least right now. Trinidad has signed a deal, we don't know with who or even that it's with a wrestling promotion, but the deal she signed would not allow her to work for another wrestling company and it was not with AEW. It was a somewhat short-term thing and the door wasn't shut on her eventually working with AEW but it won't be any time imminently.
This all comes after Andrade was released by WWE last week, with many people speculating that another company could attempt to pick up both Andrade and Thea Trinidad to reunite their popular WWE act.
As details are relatively scarce right now regarding Thea Trinidad signing a new contract following her WWE release, make sure you stay tuned to WrestleTalk.com for any potential updates on the matter.
What are your thoughts on the above story? Let us know in the comments on Twitter or Facebook.