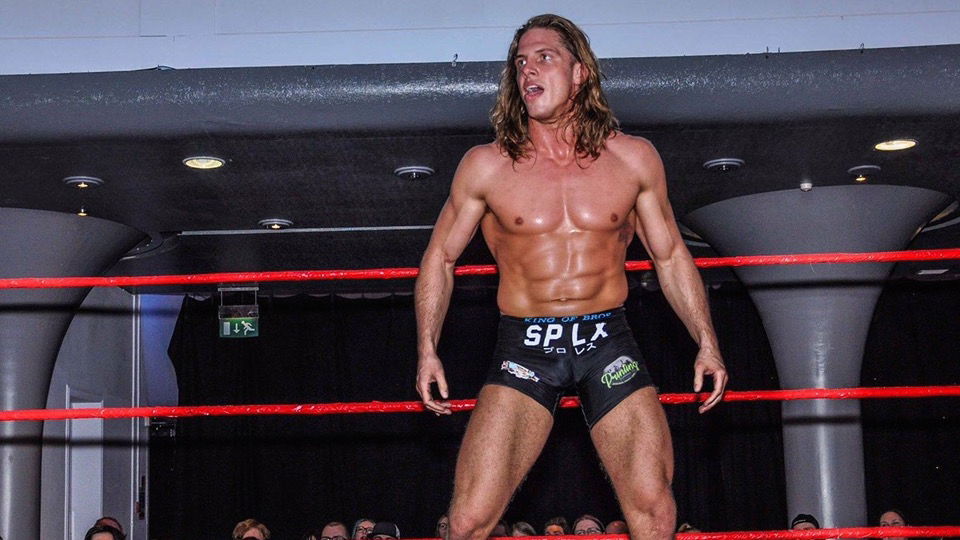 Last night in the men's Royal Rumble match, Brock Lesnar, who entered the match at number one, lasting just under 27 minutes before being eliminated by Drew McIntyre.
Not only did McIntyre eliminate Brock, but he lasted 34 minutes in the match before throwing out Roman Reigns and winning the entire thing. He will likely challenge Brock for the WWE Championship at WrestleMania 36.
During the match, Brock Lesnar also had an awesome staredown with NXT North American Champion Keith Lee. The duo had a hard-hitting exchange before Lee was eliminated by "The Beast".
Although the exchange with Lee was pretty cool, many fans actually hoped for a staredown between Brock Lesnar and fellow former UFC star Matt Riddle in the weeks leading up to the show.
While Riddle did participate in the match, he did so at the number 23 spot, meaning he entered the match after Brock had already been eliminated.
However, that was not the only disappointing thing about Riddle's appearance in the bout. The 'Original Bro" lasted just 41 seconds without managing to score a single elimination. He was eliminated by King Corbin.
Triple H noted before the show that Matt Riddle was the "obvious pick" for a cool spot in the rumble and for a showdown for Brock. This made his poor showing in the match all the more surprising.
However, some have speculated that Riddle might have actually been punished in last night's match, explaining his lacklustre performance.
It was actually reported during the show by various news sites that Lesnar and Riddle got into a "verbal altercation" backstage before the Royal Rumble. This comes after Riddle has been pretty open in the past about his desire to retire Brock Lesnar.
Some have speculated that Riddle was actually going to have a moment with Brock during the match, but was punished for his poor behaviour and antics on social media by being eliminated quickly and not being able to do any of his signature moves.
Please note that this is merely speculation at this point and nothing is being reported with regards to Riddle actually being punished. For any future news on the Riddle and Lesnar incident, stay tuned to WrestleTalk.com.