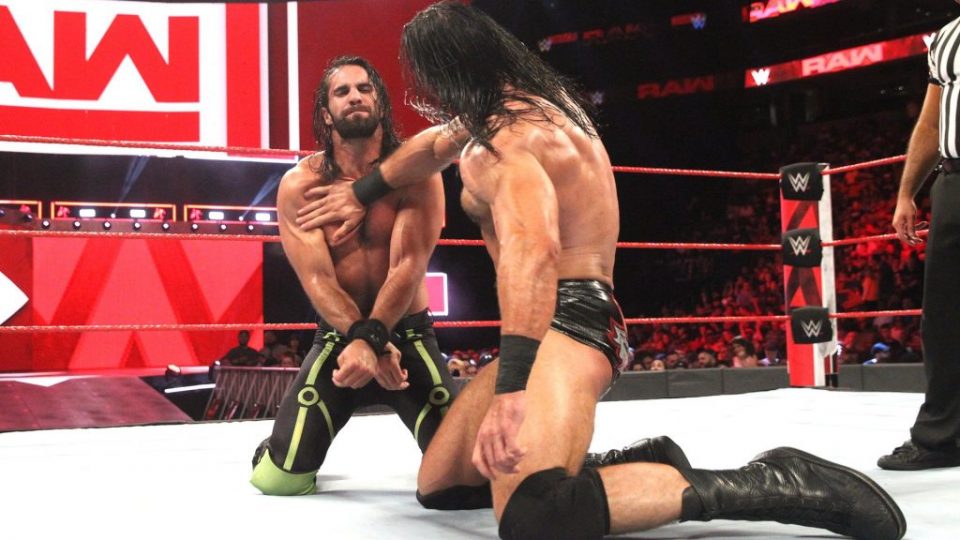 With WrestleMania 35 and the subsequent Superstar Shake-Up now behind us, WWE can begin focusing on their upcoming pay-per-view Money In The Bank, which has become one of WWE's "big five" alongside Royal Rumble, SummerSlam, Survivor Series and obviously the aforementioned WrestleMania.
Money In The Bank is set to take place on May, 19 and Dave Meltzer of the Wrestling Observer has discussed some of the matches we will likely be seeing at the XL Center, including an exciting clash over the Universal Championship:
"The next PPV is Money in the Bank from 5/19 in Hartford, CT. The key will be two Money in the Bank matches, one men, one women, with wrestlers from both brands involved. The only programs really pushed were to be Joe vs. Strowman and Lynch vs,. Evans for the Raw title. Seth Rollins, a Universal champion, looks to be facing Drew McIntyre after McIntyre beating him on television".
Although the builds towards both the Strowman vs. Joe and Lynch and vs. Evans matches have begun on TV, we have been given no indication as of yet that WWE is planning a Seth Rollins vs. Drew McIntyre clash. However, Meltzer has noted that the pair have been working together at house shows, and seeds were actually planted in the build-up to WrestleMania, when McIntyre bested Rollins in a match on Raw.
Are you excited for a Seth Rollins vs. Drew McIntyre match for the Universal Championship at Money In The Bank? Let us know in the comments
Issue 9 of WrestleTalk Magazine is available NOW worldwide. Order your print or digital copy or subscribe to the next six issues at this link