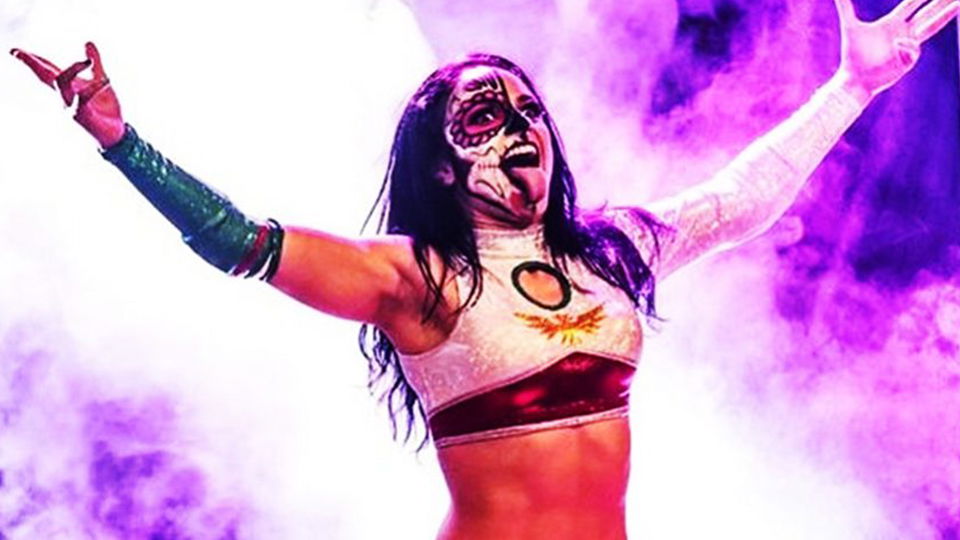 Thunder Rosa has made quite a name for herself as of late. She is the current NWA Women's Champion and she just faced Hikaru Shida at AEW's All Out. However, we now know WWE had offered her a tryout to be a referee last September.
During a recent interview with Fightful, Thunder Rosa discussed the turn of events that saw her turn down the offer to tryout to be a WWE referee. She explains that the hurricane caused plans to be changed and eventually her MMA training took priority. Here is the quote:
"I was supposed to go, last September, for a referee try out. That was like a week before I signed my contract for MMA. That was in WWE. Dorian, the hurricane, happened and my things kept getting canceled, getting canceled and then I was getting too close for me to sign my contract for my fight and I was already training. I had like three months training. I was like, "I can't wait." One week's too long for me not to train. I just sent them an e-mail saying, "Thanks for the opportunity, hopefully we can work something out in the future," and I left it as that. That happened my career skyrocketed 'cause we made it happen. But, yeah, man. It's insane. But, other than that, I never got any e-mails or interest or nothing."
Although Thunder Rosa was unable to defeat Hikaru Shida at All Out, she had a solid showing. The event was her first match on a stage of that size and it remains to be seen if she will continue to work with AEW going forward.
What did you think of Thunder Rosa's match at All Out? Let us know on Twitter!