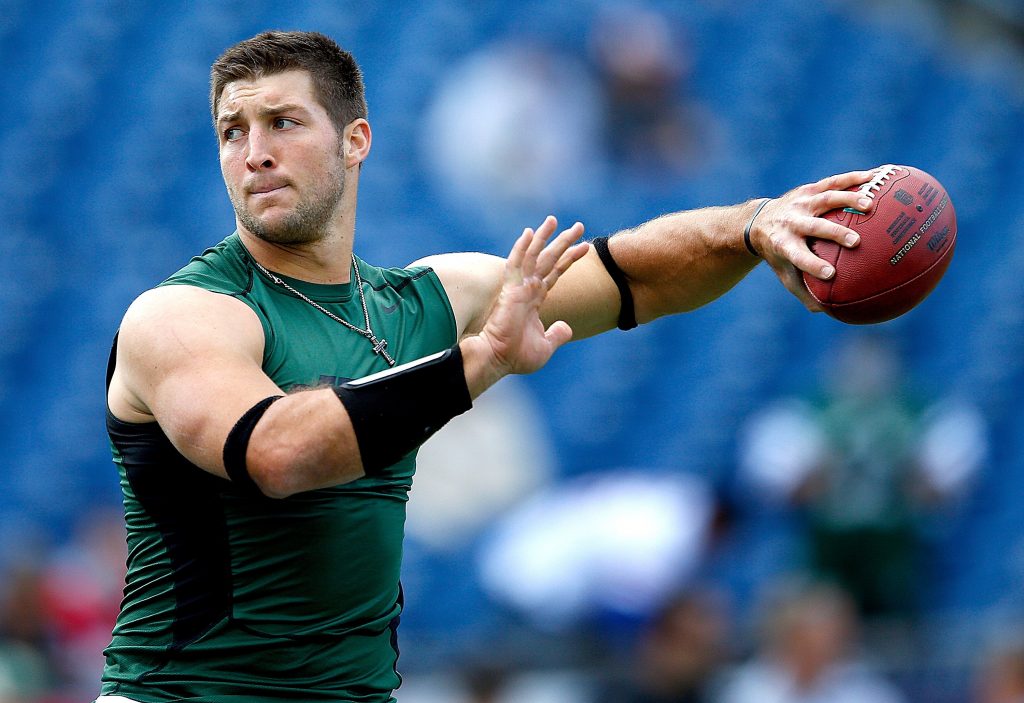 Former NFL quarterback Tim Tebow recently chatted with Sports Illustrated's Jimmy Traina, primarily discussing Tebow's focus on professional baseball, and his invite to the New York Mets' spring camp. Tebow was, however, asked about Vince McMahon dropping his name in regards to the XFL relaunch that's slated for 2020.
Tebow, while flattered to have his name mentioned by McMahon, stated, "…2020 is a long way from now. I'm focused on today, I'm focused on spring training and a lot of things before that. I'm not even close to thinking about that right now." Tebow did note that he came to enjoy WWE a bit as he got older, and cites Steve Austin, The Rock, and Brock Lesnar as his favorites.
Tebow, who has not played a meaningful football game since 2012, developed a cult following for his star-making turn at the University of Florida, prior to a storybook season in 2011 as the starting quarterback for the Denver Broncos. The incessant media hype that followed him, coupled with his mostly-average play, led to a somewhat-premature end to a promising football career. However, today at age 30, his name still carries a ton of celebrity weight, making him an ideal face of a new football league.