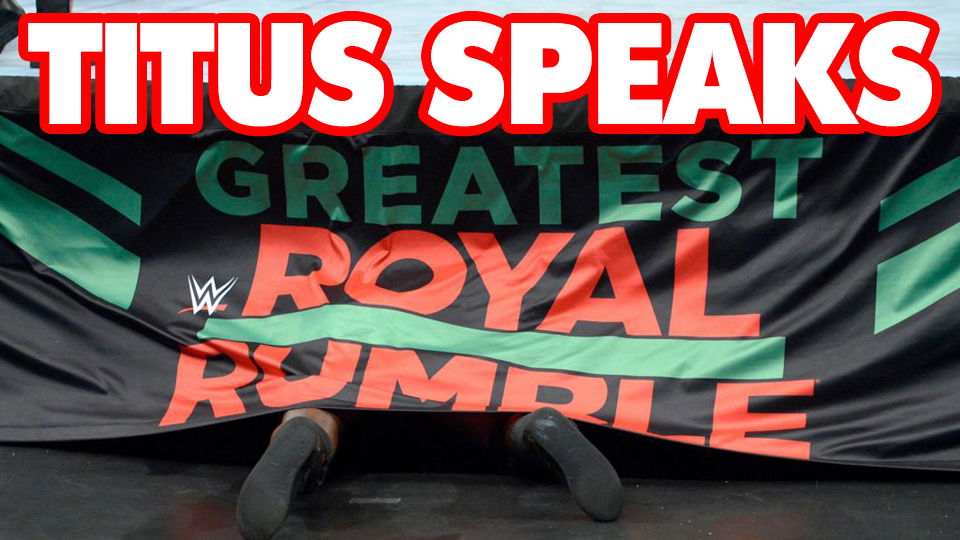 This past Friday's Greatest Royal Rumble from Jeddah, Saudi Arabia, saw new Raw Tag Team Champions crowned, Bryan and Braun breaking records and even a Hornswoggle appearance. However, all of this will be forgotten when looking back upon the event, as Titus O'Neil stole the show.
The Former WWE Tag Team Champion, channeled his inner Shockmaster whilst running to the ring to join the historic 50 man Royal Rumble match. The leader of Titus WORLDWIDE, stumbled, tripped and crashed underneath the ring to the joy of the commentators, his fellow superstars and all of Twitter.
And for my next trick I'll make this @TitusONeilWWE disappear! #WWEGRR pic.twitter.com/Dyvh04WQHQ

— Austin Creed – King of The Ring (@AustinCreedWins) April 27, 2018
Not only was the moment replayed throughout the rest of the network special, but, the fall circulated throughout all of social media with everyone from independent wrestlers such as Will Ospreay, movie stars such as Terry Crews to former WWE Champion and star of Avengers: Infinity War, Dave Bautista (Batista) joking at Titus' expense.
@TitusONeilWWE Bruh! Enough already! We get it! You're super freaky athletic! You don't have to keep rubbing it in! A lot of people worked really hard for that match and for you to come along and steal the show with your superior athletic ability isn't cool?… is this working? https://t.co/AzJUIgWkBE

— Vaxxed AF! #TeamPfizer Poor Kid Chasing Dreams. (@DaveBautista) April 27, 2018
Wrestling Memes also won the internet with this cracker:
— Wrestling Memes (@Wrestling_Memes) April 28, 2018
Titus himself has taken this moment in his 'stride' and looks to turn lemons into lemonade. Just after the show, the former Prime Time Player took to Twitter:
It was AT THIS MOMENT….???

My @WWE #WWEGGR Idea For The Greatest Royal Rumble Moment was Born ? @WWEShop Get That MERCH ready!!! I'm about to slide….These extra Checks right into the bank? pic.twitter.com/tX4ykdpl9x

— Titus O'Neil (@TitusONeilWWE) April 27, 2018
Could a Titus "WorldSlide" tee out sell John Cena's merch? And what was your favourite reaction to the fall? Let us know in the comments below or on Twitter here.