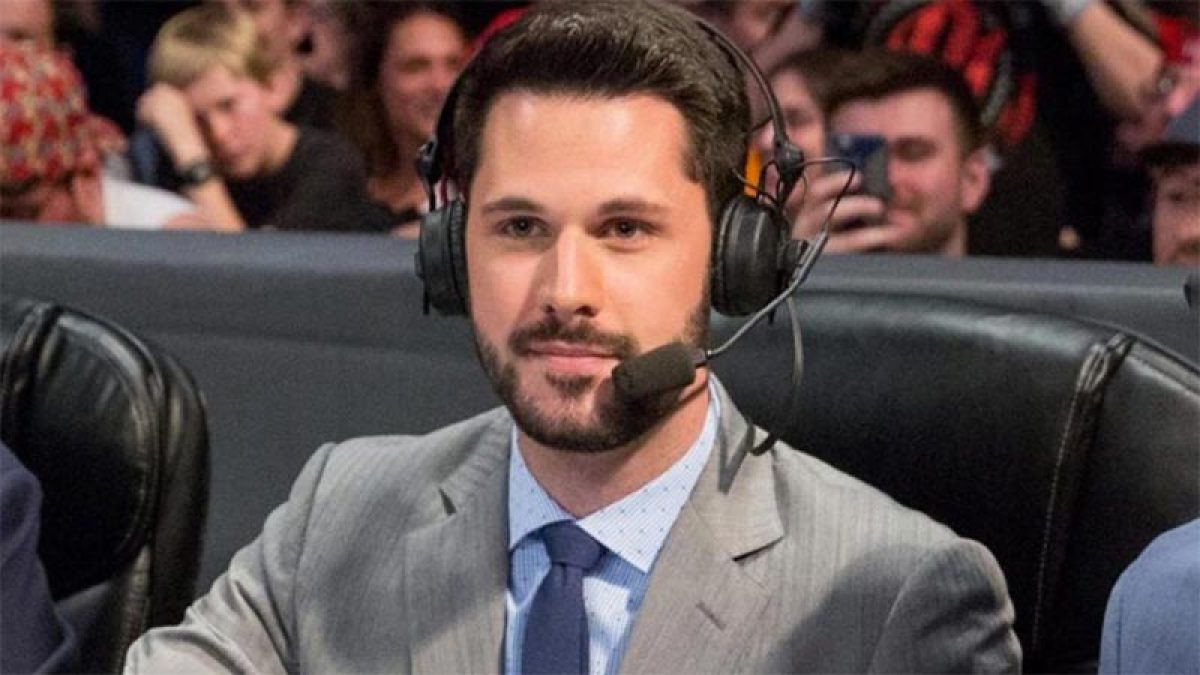 Tom Phillips has opened up about being replaced on Raw commentary by Adnan Virk before he was released by WWE.
Phillips had been behind the Raw announcers desk since January 2020. Shortly after this year's WrestleMania, Adnan Virk took over as the lead play-by-play commentator for the Red Brand.
Speaking on Sports Media, the former WWE talent has admitted that he was surprised when Virk was announced for the role. Commenting on Virk's short stint as Raw announcer, Phillips noted that it seemed like he had the skills to thrive in WWE.
Phillips said:
"I was surprised. I had watched Adnan Virk for years so when I hear, 'Adnan Virk is coming in to be the announcer for Raw,' I was like, 'Woah, that's a shift.' At the same time, I was like, 'I have all the respect in the world for this guy's ability.' What the job requires, what people refer to as traffic, getting from graphics to B roll to an interview, I thought, 'He did SportsCenter, which is one-way traffic and college football halftime shows, he's probably got the skills to do this.' I was definitely surprised, but to hear it was Adnan Virk, I got it.

"I've seen so many different people come and go at different levels and different spots. I won't speak to what he was going through because that's his experience and I can't speak to that, but it was fast. He has so many other things that he does in conventional sports where he's so talented and he'll do just fine."
Phillips has confirmed reports that he was released by WWE. This ended his 9-year tenure with the company. Virk was replaced by Jimmy Smith after Virk was let go last week.
Jimmy Smith was showered with praise earlier this week, following his Raw commentary debut.
Quote via Fightful.
What are your thoughts on the above story? Let us know in the comments on Twitter or Facebook.