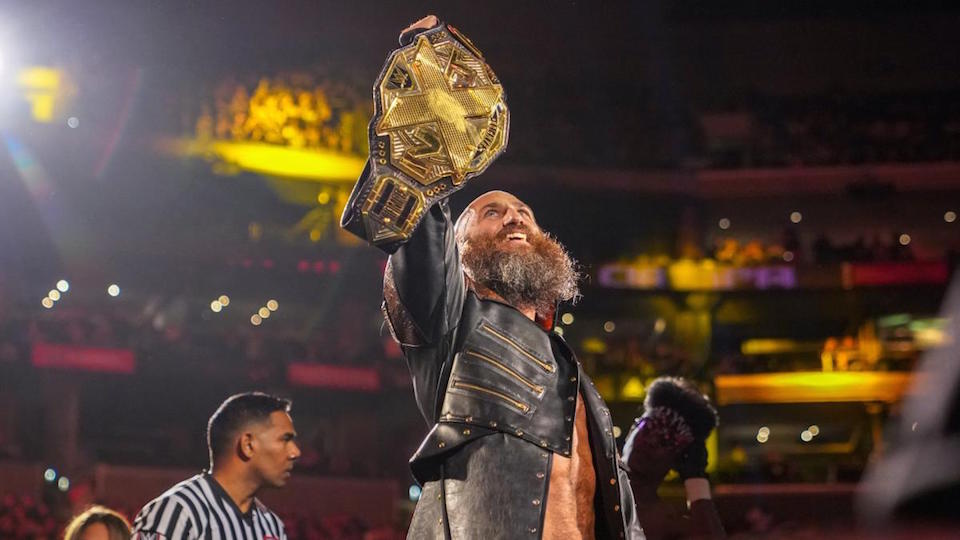 It was revealed earlier this week that NXT Champion Tommaso Ciampa had to undergo neck surgery. WWE was hoping to stave off the procedure until after his NXT TakeOver: New York match against Johnny Gargano. Sadly, it was worse than first thought and so the surgery was moved forward.
The procedure itself is "anterior cervical fusion surgery." This is to repair the champ's Spinal Stenosis which is where the vertebrae in the spine begin to fuse together. In the past, it has ended the careers of Stone Cold Steve Austin and Edge. Sheamus, however, also suffers from it and still wrestles to this day.
As is stands, Ciampa is set to miss anywhere between nine and 14 months while he recovers.
Following the procedure, the 'Blackheart' posted a picture of himself and his Goldy, both wearing neck braces, as they prepared to watch WWE Fastlane that took place last night:
https://twitter.com/ProjectCiampa/status/1104876132300742657
Sadly, the injury will cause Ciampa to vacate his beautiful championship so this may be one of the last times the pair ever get to see each other.
It is a sad time.