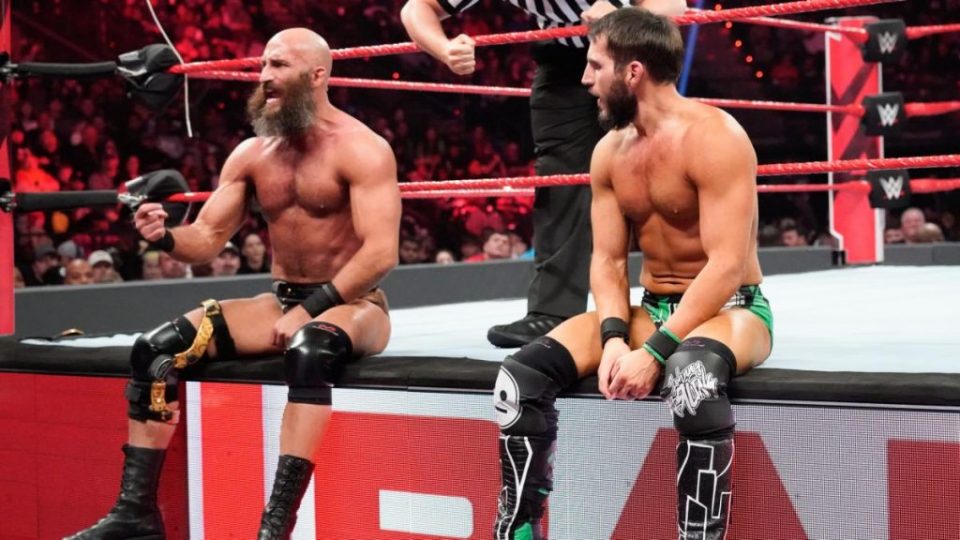 PWInsider is reporting that NXT Champion Tommaso Ciampa's neck injury caused a late rewrite of this Monday's episode of Raw.
A planned four-way match between DIY, Aleister Black & Ricochet, Zack Ryder & Curt Hawkins and another unknown team (likely Bobby Roode & Chad Gable), with The Revival at ringside observing, was abandoned.
Instead, WWE did Black & Ricochet vs The Revival in a short match, with the tag champs losing for the second week in a row.
It has since come out that Ciampa has been struggling with the injury for four or five weeks and it was decided this week that he is not cleared to wrestle. He is not on the road over the weekend and plans for him going forward are currently in flux.
Ciampa is set to have a key role at NXT TakeOver New York – which he is still expected to do – and was likely to be factored into Fastlane and WrestleMania plans. That may still be the case but it is all dependent on him receiving clearance to return, and at this stage there is no timetable set for that.
As of now "everything is on the table" in terms of plans for Ciampa going forward, with the current plan being for Ciampa to work TakeOver and then get reassessed afterwards to see whether he needs surgery.