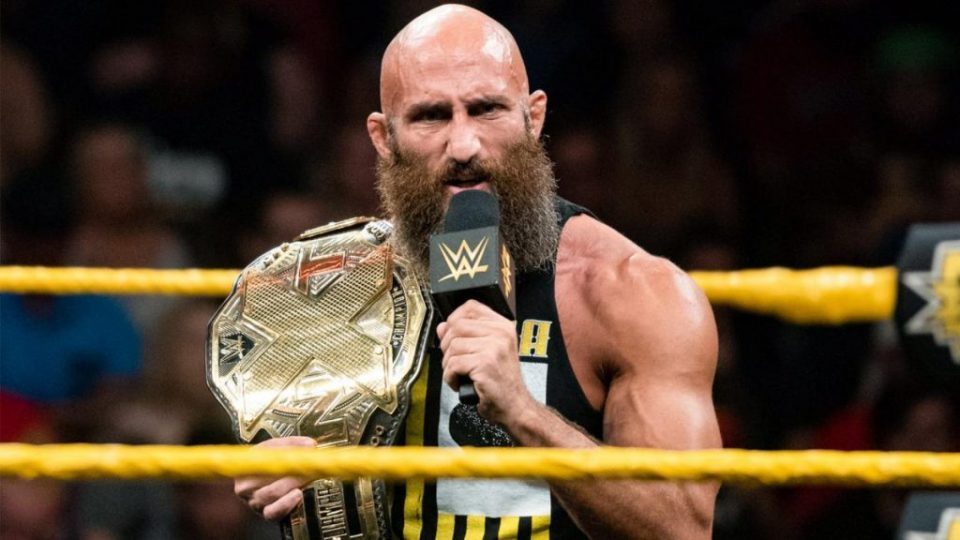 Matt Riddle is one of the most talented performers WWE has on its books, but it appears that he is also one of the most controversial.
He has a widely publicised Twitter feud with Bill Goldberg in the lead-up to SummerSlam, and it now seems as though he's started rubbing others up the wrong way as well.
Riddle posted on Twitter last week complaining that none of his fellow NXT stars had offered him a lift to work, as you can see in the below video.
When none of your co-workers like you and you can't get a ride to work #lonebro #bro #stallion #brover #splx pic.twitter.com/dmXuFnBF8O

— matthew riddle (@SuperKingofBros) September 6, 2019
It seems that this tweet caught the attention of former NXT Champion Tommaso Ciampa, who quoted the tweet and wrote "The boys shall police themselves. AKA go f*** yourself".
As Ciampa is currently playing a babyface role in NXT, or at least he was the last time we saw him, this could be a genuinely angry reply from Ciampa.
Reports suggest that this is not a way of building a match between the two, and that there are those in NXT who genuinely dislike Matt Riddle and the way he does things.