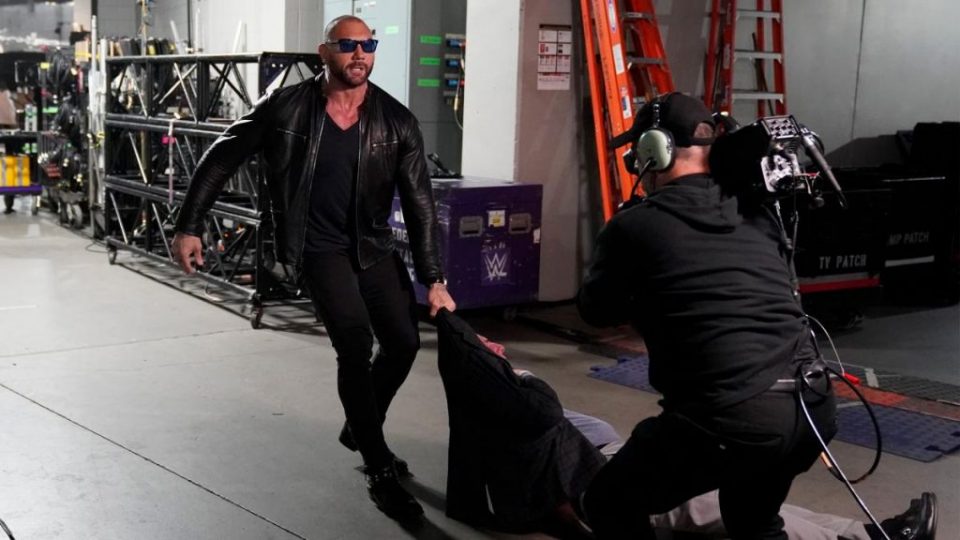 There are several news and notes coming out of last night's episode of Raw, courtesy of Wrestling Inc.
Charlotte Flair and Randy Orton were not backstage at Raw, with both working on last night's SmackDown house show in Savannah, Georgia. It's a four hours car ride between Savannah and Atlanta so it was impossible for them to do both.
Former WCW World Champion and Scream franchise star David Arquette was sat front row and was acknowledged by Roman Reigns during his entrance at the start of the show. Backstage, Arquette gave Ric Flair a special giant life-like action figure of himself as a birthday gift, as you can see below.
Despite being in the area for a Fighting With My Family screening, The Rock was not at the arena and was never scheduled to be part of the show. It seems fairly clear at this stage that he will not be factored into any WrestleMania plans, although that does not rule out him making an appearance at the event. Rock's mother, Ata, was in attendance and was shown in the crowd during Roman Reigns' entrance.
James Storm was backstage at the event visiting friends. Storm lives in the area and was there for social reasons only. However, rumours do continue to swirl that he may find himself back in the WWE fold shortly following his brief NXT spell a few years back.
Batista was hidden from everyone backstage, which is how his return was kept such a big secret. There were a handful of people who knew, including the obvious high ranking officials and, erm, Titus O'Neil, but for the most part it was kept secret.
Bruce Prichard was said to have had "a lot of influence" last night on his first official day on the job. The specifics of what Prichard was involved in are unknown at this time. Last night's Raw was the best episode of the show in some time so hopefully this is a sign of things to come.