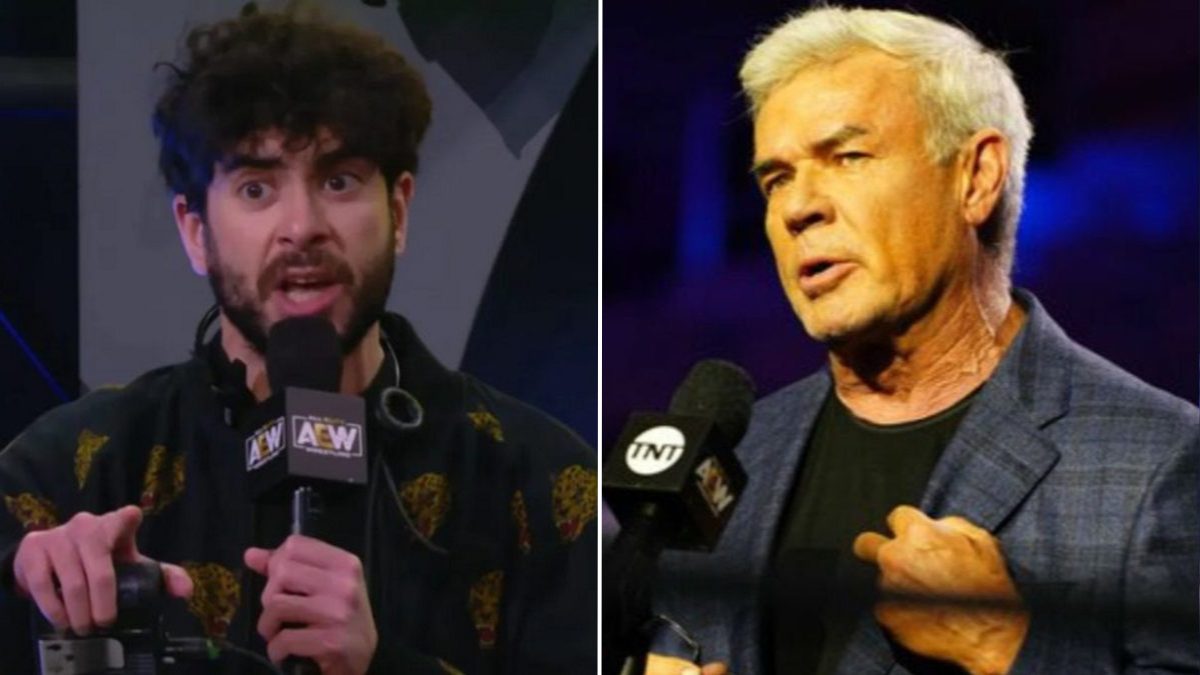 Former WCW President Eric Bischoff has appeared on both WWE and AEW TV in the past couple of years, but that hasn't stopped him being openly critical about both promotions.
In an article from the Toronto Star, Bischoff was quoted a number of times as being critical of WWE's current product, which he feels isn't attracting new viewers. He said:
"The WWE product is just as successful as it has been over the last 20 or 25 years. The bad news is the formula that keeps WWE in the position that they're currently in and enjoying is a very safe and sterile formula. The names change, the outfits change, but nothing else really does. It's very very formulaic. It's not attracting new viewers."
Bischoff was also quoted as saying AEW doesn't "have the balls" to go up against WWE, something he and WCW did in the 90s. WWE bought WCW in 2001.
"If they don't have the balls to go head-to-head, then shut up and wrestle. There is no tactical advantage in completely degrading your competition when it's clear to your audience that you don't have the guts to do anything about it. You're fighting a fight that you are not willing to get in. It's childish to me."
AEW President Tony Khan responded to Bischoff's comments in the same article, saying:
"I don't care what night the shows are on. It's really irresponsible for (Bischoff) to say that because I don't pick what night the show is on. These are time slots that I was assigned."
To make sure you stay updated with all the latest wrestling news, add WrestleTalk.com to your Google Discover feed and follow us on Twitter!