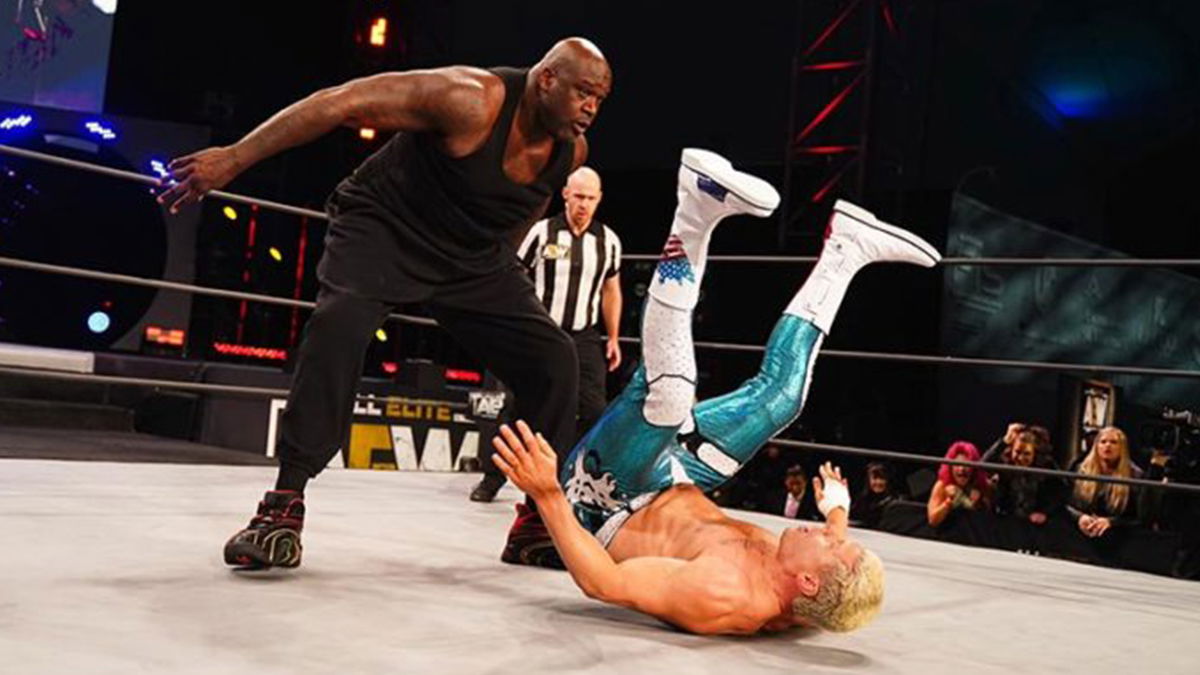 The week prior to AEW Revolution, Shaquille O'Neal made his long-awaited in-ring debut for AEW. He blew away all expectations, picking up the win over Cody Rhodes and Red Velvet.
Now, AEW President Tony Khan has gone even further, saying Shaq is the greatest celebrity wrestler ever. Very high praise considering the work of people like Stephen Amell and Floyd Mayweather. Here is the quote from Khan's interview with Sports Illustrated:
"Shaq is the greatest celebrity wrestler of all time. Backstage, I've never seen anyone come in and be more genuine, spend more time working on the craft for months, as well as paying respect to the wrestlers. This is one of the biggest stars in the world, and he came in to help us. He gave to the wrestling business in a way that was incredible, and I'd be remiss not to mention that."
Shaquille O'Neal disappeared on that episode of AEW Dynamite, possibly hinting at another future appearance. However, he has not been seen on AEW since. It remains to be seen what his future in All Elite Wrestling will be.
What are your thoughts on the above story? Let us know in the comments on Twitter or Facebook.