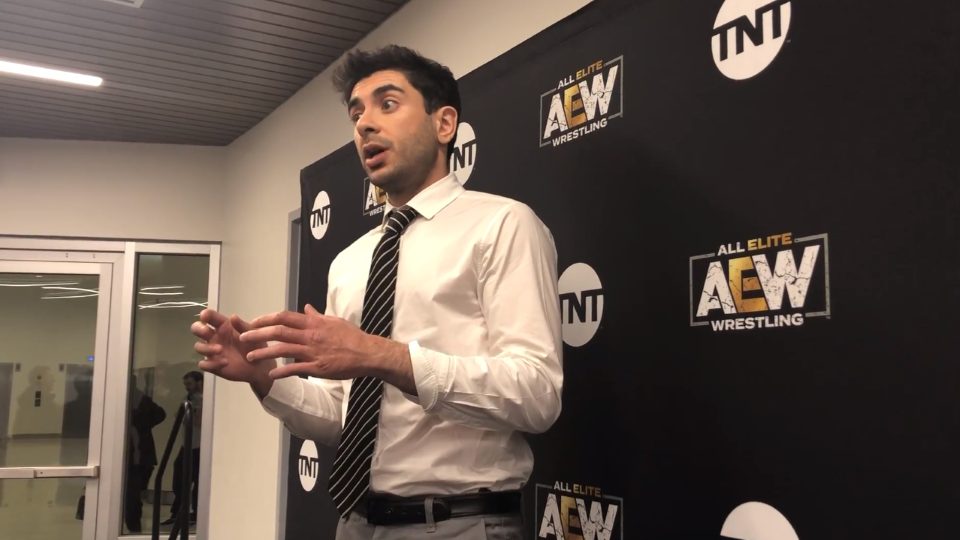 AEW president and CEO Tony Khan, and former World Champion Chris Jericho, have reacted to WWE promoting an 'Eye for an Eye' match.
The match will take place at The Horror Show at Extreme Rules, with Seth Rollins taking on Rey Mysterio, and the winner being the man who is the first to extract his opponent's eye.
Well, back in February when Chris Jericho and his Inner Circle were in a program with Jon Moxley, Mox faced Santana on Dynamite in a match promoted as 'Eye for an Eye'.
Jericho has taken to Twitter to sarcastically say "Eye for an eye match? You're welcome….", and Tony Khan responded with the following GIF:
— Tony Khan (@TonyKhan) July 7, 2020
While it all seems to be in good humour, there have been a fair few shots being fired from the AEW camp towards WWE as of late, with Jericho also being involved last week when he tweeted about the shows' ratings.
The one that made the most headlines, however, was Taz's promo during Fyter Fest, saying that AEW doesn't run a "sloppy shop" in regards to COVID-19 testing, which reportedly upset WWE officials. There was also a dig at the accidental NXT spoiler Instagram post during the latest Being The Elite.