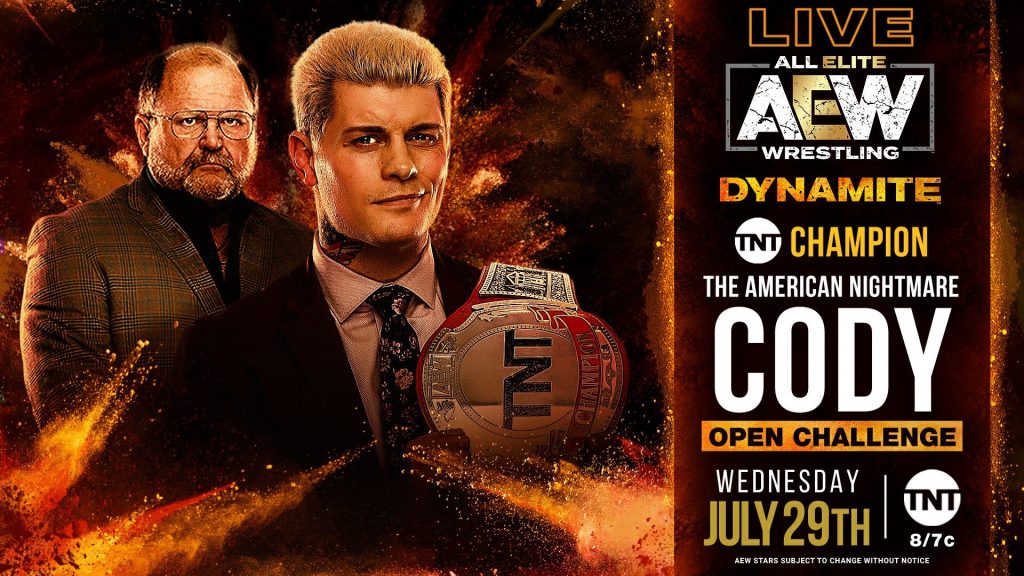 One of the more interesting things to predict of late has been who will face Cody for the TNT Championship as part of his open challenge. This week Eddie Kingston put on a great display.
AEW made fans care about Kingston and the story related to his challenge in such a short time prior to the match. The commentary did a really good job of getting his character over.
AEW hyped him coming in by stating they had one of the biggest names in independent wrestling coming in. Tony Khan is back at it again on Twitter.
Live next week with one of our best #AEWDynamite cards ever!
-Tornado Tag Match: @JonMoxley/@DarbyAllin v Brian Cage/Ricky Starks
-World Tag Title: Hangman/Kenny v Dark Order
-Inner Circle v @orangecassidy/Best Friends/Jurassic Express
-Cody TNT Title Challenge v A top indie star pic.twitter.com/0uAhX9RWQ4

— Tony Khan (@TonyKhan) July 23, 2020
Another top Indie star? Tessa Blanchard to AEW men's division confirmed. Okay, it's not her.
However, there were rumors of WWE releases potentially showing up next week. So, this would seem to rule that out.
Who could it be? Will we finally get WarHorse, which many fans are clamoring for?
One thing about this open challenge that many aren't thinking about, but is actually a nice side effect is the fact that if AEW gives these independent guys a shot then they will get at least one payday during this pandemic.
Obviously, AEW can't sign everyone who appears, but many of these wrestlers don't have anywhere else to appear. Also, some of these guys might impress enough to wind up on the roster. Ricky Starks turned his appearance into a full-time contract and a pairing with Brian Cage.
Who do you think we'll see in the open challenge next week?