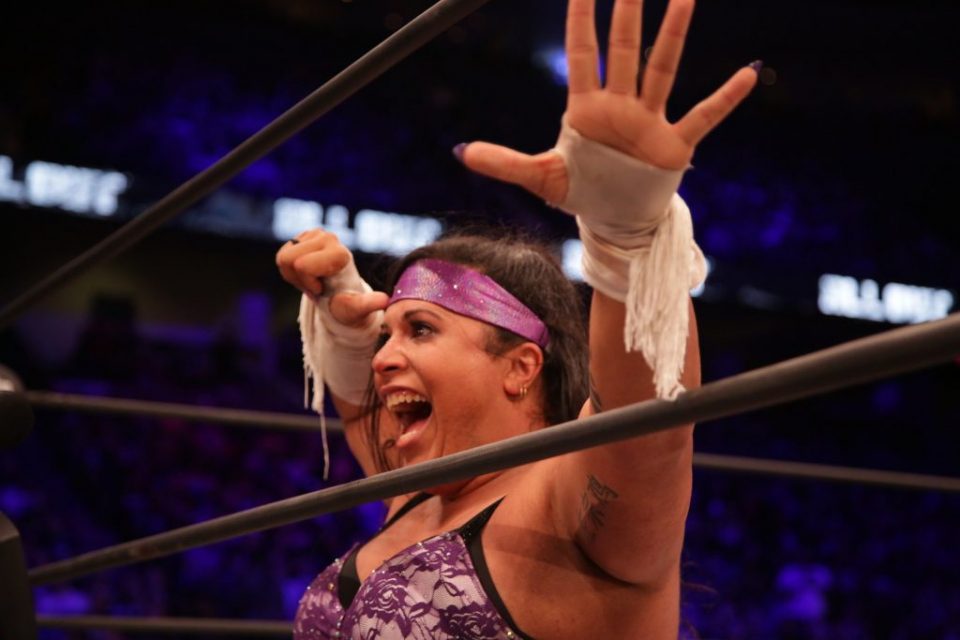 One of the most controversial figures in wrestling is AEW women's division star Nyla Rose, because people can't seem to get over the fact that a transgender athlete is wrestling women in a pre-determined form of entertainment that also features a man pretending to be a dinosaur.
Anyway, I shall not throw my opinion into this too much, because that will just cause people to tag me on Twitter and call me a butt.
Rose featured on at AEW: Dynamite debut in a match with Riho to crown the inaugural AEW Women's Champion, and although she lost, she undoubtedly remains one of AEW's biggest female talents.
Following the match, she beat down on Riho, who happens to be a protege of Kenny Omega. Omega ran down to the ring and got into a pushing match with Rose, which made some people think a match might be set up between the two.
However, according to AEW owner Tony Khan, this is simply not the case. Speaking to media after the show, he said:
"That was not what that was. It wasn't supposed to be set up like that. It was more like a big moment for his protege Riho. Kenny's very involved in the women's division and then for that to happen, that wasn't what was supposed to happen. That's why he was going in and clearing it up."

"Wins and losses definitely will come into effect (for future title opportunities). At the Women's Casino Battle Royale, she eliminated 11 contestants. Nyla's performance was outstanding. I thought it was a star-making performance, and that's how she got this opportunity (to face Riho). Even though Nyla has not officially won a singles match, I think Nyla is going to have to win some matches now, or win next year's Casino Battle Royale to get another shot."
Wins and losses matter.