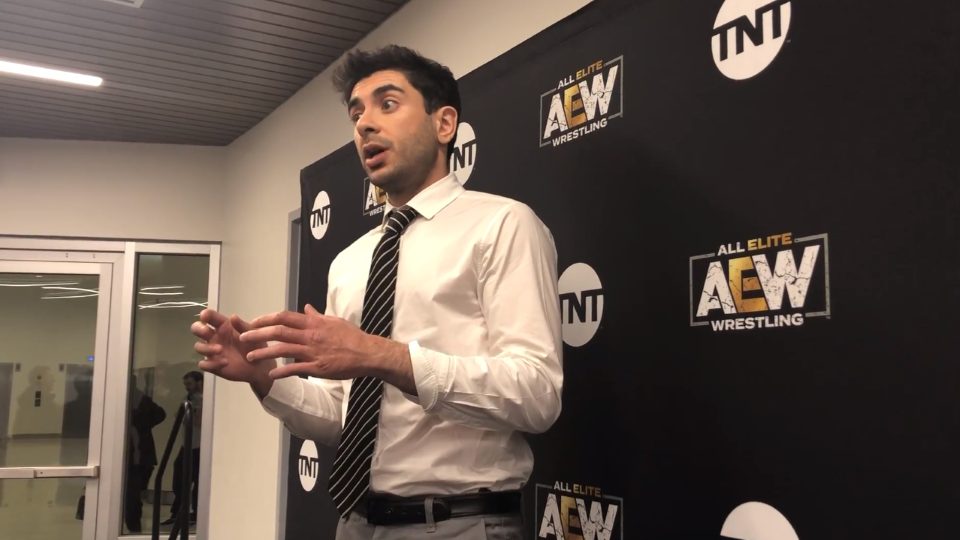 AEW President and CEO Tony Khan has explained the AEW creative process, his role, and revealed which one particular segment he didn't like.
Speaking following Revolution, Khan said:
"I don't think my role has changed. Philosophically, I think really that not just the last four weeks, I feel like the whole of 2020, I feel like it's been a really strong year for us. I thought the Jacksonville show to start the year on New Year's Day was a really strong show for us to come out of the gate out of the holidays.

"I thought a few things happened. First of all, as a group we all, over the holidays, got together and we realised that what we want to be is a wrestling company first and foremost that gives great wrestling, and we want focus from then on out on great shows. So as a group I think it's been a great focus group effort. For me personally, I've always been the person that makes decisions, I've always given a lot of ideas and contributed a lot of things, but over the holidays I had to reflect on my own role as the CEO and the head of like every facet of the company, including the thing that drives us which is the wrestling, I'm the person who's in charge of the wrestling."
"At the end of the day, if anything was good or bad it lied on me and I had to tell myself 'you know what, I am the ultimate filter' and a couple of different things: first of all I had to be the best possible filter of ideas. You're getting so many ideas you can't do everyone's ideas, you have to pick the best ones, no matter how forceful they are about what they want to do, and at the end, it's for me to pick the best mix of ideas including my own to put a show together and I've really tried to do the best job I could at that. I was always trying my best but I think I really focused over the holidays and we've come back and that's where I personally try to do a better job.

"I was always the final say on this stuff, but also then the other thing is trying to come up with ideas of your own and do a good job, and I've really tried to come up with cool stuff. This year on my own I think a lot of it's been good but I think that's true of everybody else. Everybody has come up with a lot of good ideas since the holidays, and like I said, I thought we all regrouped. I think the last four weeks has been about as good as it gets, but I also think all of 2020 has been pretty great."
"Literally I can only think of maybe one segment that I'd like to have back in the whole year and that's really saying something because we're a full two months in. I didn't like, and you know those things that you do against your better judgement, I had a bad feeling about, I don't think we needed all the hoo-ha around Riho and Statlander in Memphis, but it was the beginning of the year – and I'm talking about at the beginning of the year you need to do a better job and stuff like that and right out the gate, you're going on a diet and day two… (laughs) – but from then on out I feel very good about every segment we've done going into it and coming out of it. The guys and girls are all doing great, both the wrestlers and the coaches and the EVPs, and I feel I'm doing the best I can do, I feel really good about it."
We will have more stories coming out from the post-Revolution scrum throughout today on WrestleTalk.com.
If you use the above transcription please link back to WrestleTalk.com.