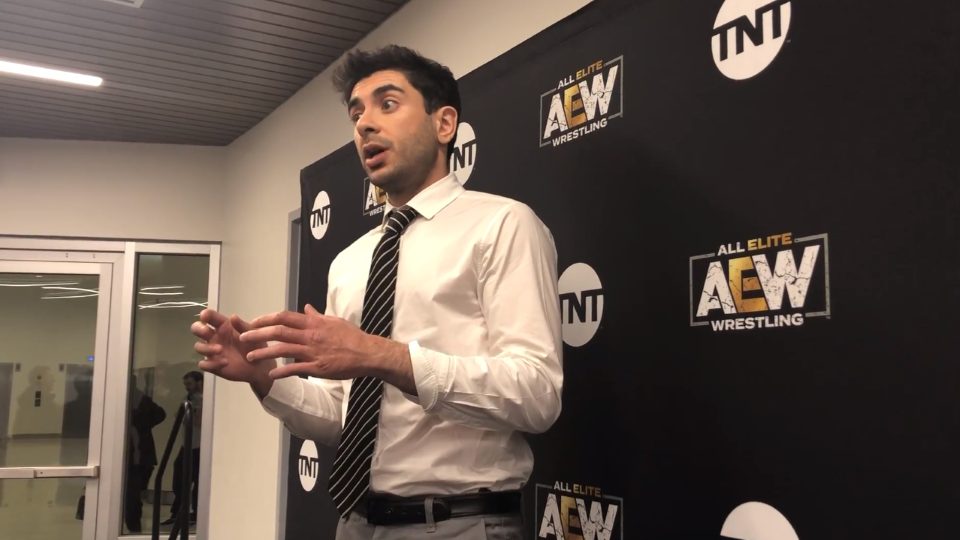 All Elite Wrestling (AEW) President and CEO Tony Khan has explained why the promotion's YouTube show Dark is so long nowadays.
Some fans have been criticial of Dark recently. During the pandemic, the show has featured roughly 15 matches on each episode and goes about two hours.
Speaking on Talk Is Jericho, Chris Jericho first brought it up, saying:
"I really want to express that if anybody watches Dark, which always does a strong rating, a strong number, sometimes people will say it's two hours long or two-and-a-half hours long. I want to tell everyone the reason for that is, and I'm not just saying this, but, Tony Khan is such a good hearted person that you (Khan) want everybody backstage to have a match and you want everybody backstage to get a payoff."
Khan himself then added:
"We bring in people to give them tryouts and we are giving a lot of independent wrestlers work in addition to the tryout people that we want to get a look at and put in specific matches. There's other people, we are trying to put the top people from Dynamite in get over matches on Dark. You want to get some local people and keep them working because there's no independent shows for all these people around Florida and Georgia like there used to be."
As much as most of the matches on Dark are just there to give signed talent some wins against unsigned talent, there have been some success stories already of people who have impressed in the enhancement role.
One of those, just for the sake of an example, is Powerhouse Hobbs, who started out as a job guy on Dark but was signed by AEW and is now a featured member of the roster each week on Dynamite as part of Team Taz.
Quotes via WrestlingNews.co
What are your thoughts on the above story? Let us know in the comments on Twitter or Facebook.