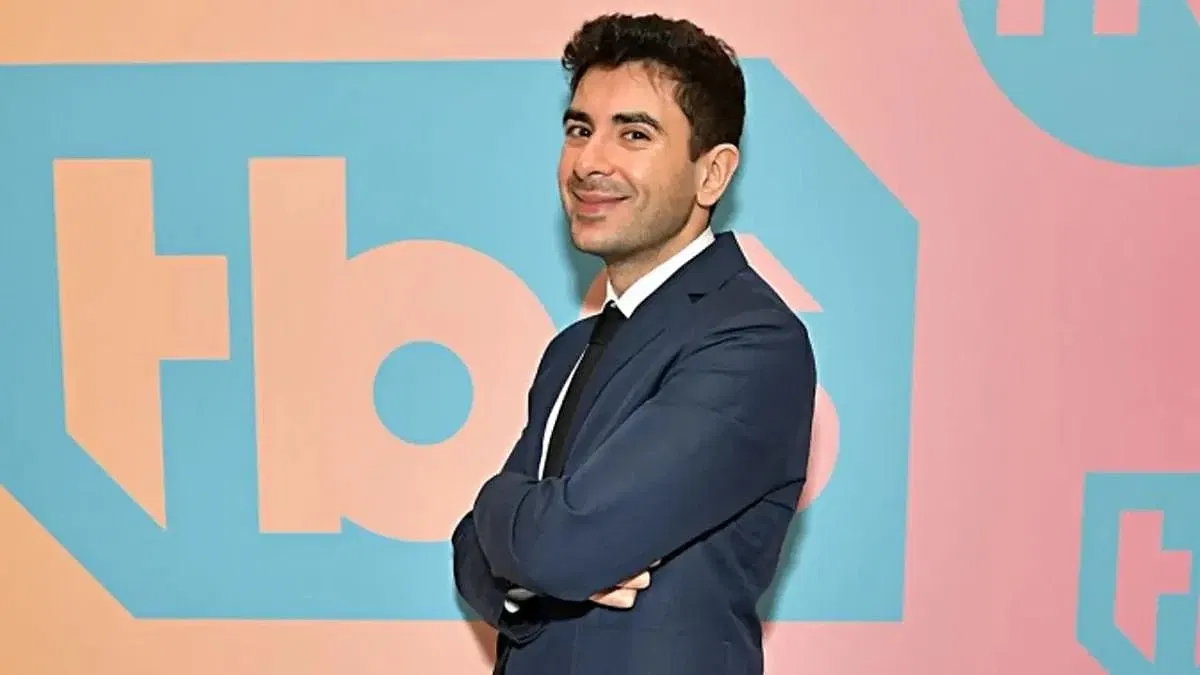 In case you missed it, there is a bit of a fan theory floating about that the new AEW faction, the Trustbusters, is Tony Khan parodying himself.
When a fan brought this to his attention on Twitter and laid out some of the evidence, Tony Khan himself had a fascinating reply.
The original Tweeter wrote on August 12:
"So, are Trustbusters like Tony Khan parodying himself? Like, Ari is him, Slim J representing the indie darlings he's signed, Parker representing "ex-WWE" guys, and now Sonny aligning with them despite getting destroyed by them? TK is pretty self aware. I could totally see him  liking the idea of a stable that represents how the anti AEW iwc sees him."
To which Tony Khan replied tonight (August 19) shortly before AEW Rampage with a gif from Zoolander which read, "You can read minds?"
While the reply appears to be at least a bit sarcastic, there are some interesting thoughts in the speculation.
Going a step further, r/SquaredCircle added some additional clues, also noting that the term "Trustbuster" was historically used regarding those who work to break up monopolies.
Now that Ari Daivari's "trust has come in" according to Jericho tonight on commentary, he has the freedom to put together this passion project.
In a similar vein, Tony Khan's Father, Shahid Khan, gave a quote about wanting Tony to "blow some of that" cash while he was still alive rather than waiting on an inheritance.
Hmm… fascinating indeed!
Hey, it's Friday – you know what that means! Tony Khan is going to ratio people on Twitter for fun, then remind fans to check out AEW Rampage!
#AEWRampage pic.twitter.com/q12iyb6nsP

— Tony Khan (@TonyKhan) August 20, 2022
If you're in the UK but didn't manage to get tickets to Clash at the Castle on September 3, WrestleTalk is hosting a watch party at The Joiner on Worship in Shoreditch, London, and we'd love for you to join us! Click here for more details.