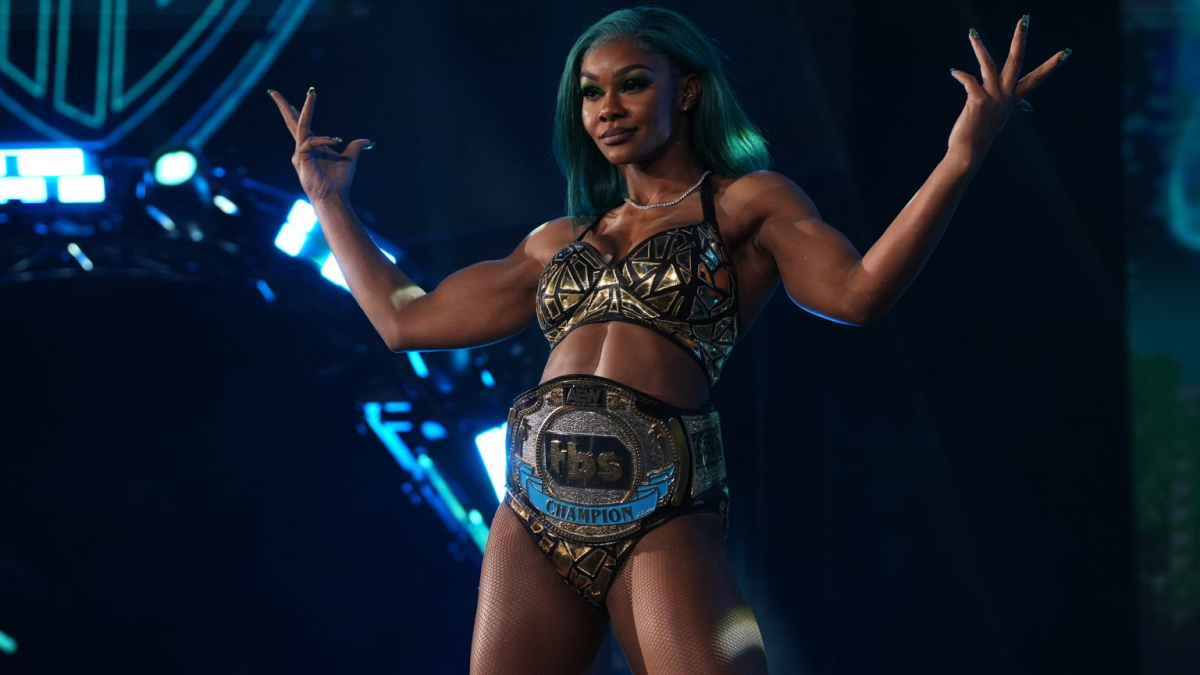 The All Elite Wrestling CEO, President and Head of Creative was on Barstool Rasslin' today to discuss amongst other things, the immense star power of the TNT Champion, Jade Cargill.
TK reflected on being with Jade in public, Khan specifically mentioned a Chicago Bulls basketball game and a Nashville Predators hockey game, where crowds are naturally drawn to her.
Khan said of Cargill's obvious star power:
"And the average person who isn't really watching wrestling but might be open to it, will walk up and say like 'oh my God you're the champion of wrestling? You look amazing! Oh my God you're a pro wrestler huh?' and I've walked around with some of the biggest names in pro-wrestling, and the person that the average fan walks over to, because they've never seen wrestling before, they're like 'oh my God' to Jade she looks like a star like you said and I totally agree with what you said Brandon, she's got so much potential and right now like you asked, yeah I think she is way far ahead of where anyone would've expected for somebody who is so young and the wrestling career she's a great athlete, a college athlete and a bodybuilder and a mom and a great person and she's been awesome for AEW."

If you use this transcription or any portion of it please credit WrestleTalk.com and link to this page.
Jade Cargill's charisma is a proven ratings draw including the January 5 episode of Dynamite which saw a ratings spike during the quarter-hour to see Cargill take on Ruby Soho, peaking at over 1 million viewers and garnering the attention of 560,000 viewers in the important to execs, the key advertising target demographic of people 18-49 according to Forbes.
Cargill is known for being active on social media with a recent emphasis on female empowerment as women are posting confident snaps and tagging Jade to get a chance to be a part of her "baddie section" at AEW tapings, further appealing to that coveted female 18-49 demographic.
To make sure you stay updated with all the latest wrestling news, add WrestleTalk.com to your Google Discover feed and follow us on Twitter!