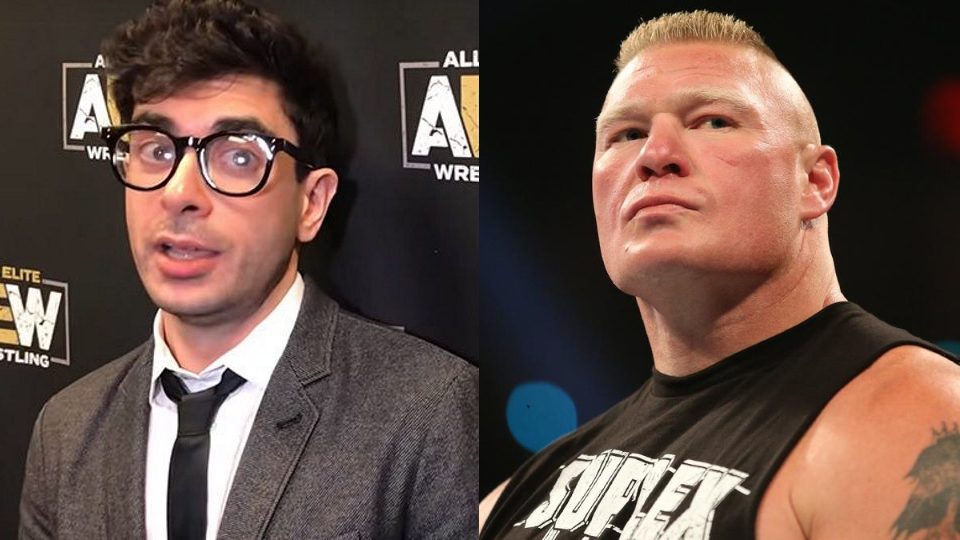 AEW president and CEO Tony Khan has addressed speculation regarding Brock Lesnar following reports that he's no longer under contract with WWE.
Khan recently spoke with the media in a call ahead of All Out, and was asked whether there is interest or has been any contact in Lesnar from AEW.
Khan said:
"I can't comment on that at this time, but I've enjoyed Brock's work for many years. He's a great fighter and a great wrestler. I don't think people talk enough about what a great worker Brock Lesnar is and he's one of the great working big men I've ever seen, one of the great athletes in the history of the wrestling business and I have so much respect for him. But yeah I couldn't comment on that."

If you use the above quote please credit WrestleTalk.com for the transcription and link back to this page
While Lesnar is technically a free agent right now, the expectation is very much that he'll sign a new deal with WWE when the time and money is right.
You can listen to the full media call with Khan at this link.