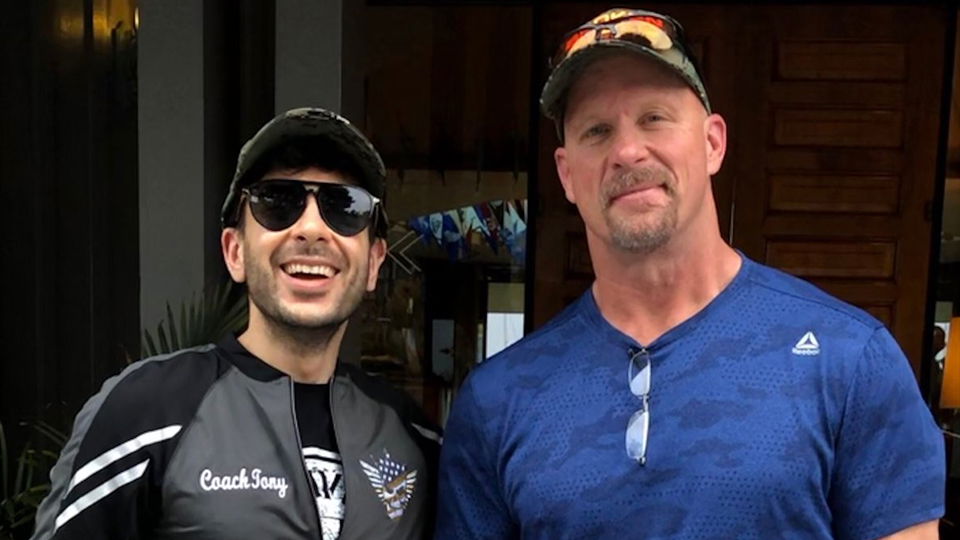 ITV announced earlier today that AEW: Dynamite, the upcoming weekly show, will not be aired live in the UK.
Instead, viewers in the UK will have to wait until Sunday mornings at 8:20am to watch the show in full, or for highlights, until Monday evenings at 11:45pm.
Unsurprisingly, fans aren't best pleased about this…
Honestly guys, WTF. No live wrestling? Do you understand your demographic? ?if this is a temporary scheduling, then please give us more info

— Adam Bird (@AdamBird1986) September 25, 2019
How can the shows run 'sequentially' when the Wed Nov 6 show will air on Sun Nov 10, literally AFTER the Sat Nov 9 ppv? Besides being a terrible timeslot on a 4 day delay, it screws up being able to be up to date before the ppv. This is stupid & terrible. Not even TNA did this.

— UpperGwladysBlue (@UpperGwladysBlu) September 25, 2019
Perhaps in response to this flood of negativity, AEW owner Tony Khan responded and explained that AEW is working on a way for fans to watch Dynamite live.
We'll work together to ensure there will always be a free to air broadcast of the most recent episode of AEW: Dynamite before Saturday PPVs including Full Gear. We'll also be announcing a live viewing solution soon for the UK + many other countries with great AEW fans. Thank you!

— Tony Khan (@TonyKhan) September 25, 2019
People seem to think that this will be a paid service, and again they are not happy about it at all.