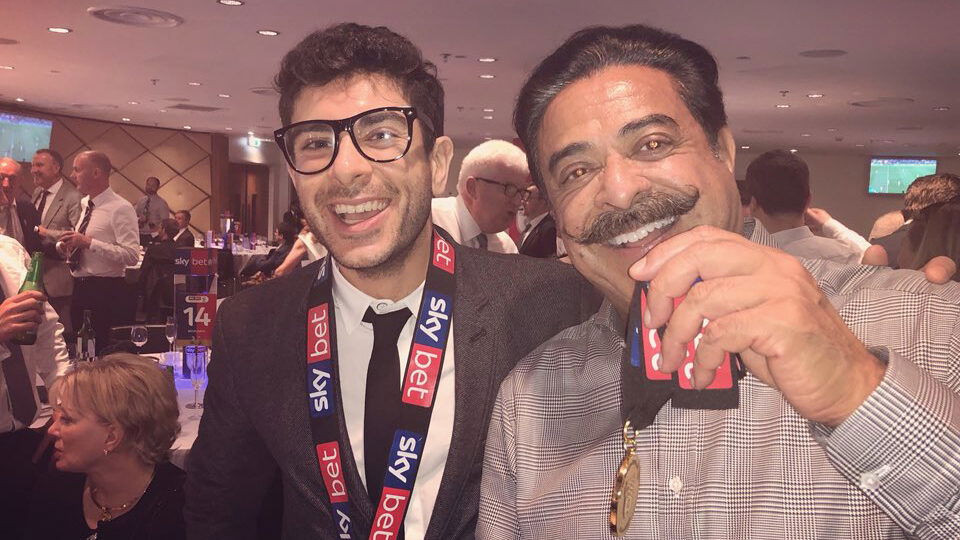 After the very successful All Out pay-per-view, Tony Khan spoke to the media about a variety of topics, including the AEW status of Kylie Rae, and his thoughts on the company's championship scene.
During the discussion, Khan said that AEW will have a more "diverse" championship/main event scene. He promised that we would see his plan by the end of 2019.
Speaking about his ambitions for the new promotion's main event scene, Khan had the following to say:
"I think we are going to see some wrestlers of color in the men's division. I think it's something that's really important to me. We have some wrestlers who are absolutely going to contend. I don't wanna tip my hand on who will be in contention, but I think you will see by the end of the year that I am committed to diversity and I am doing some exciting things to establish new stars both in the singles and tag division and getting some diversity in those roles. You'll see and I'm gonna do it in a way that you won't remember we had this conversation and it's going to be good."
Khan was then quick to reassure the media that he wouldn't be pushing people for the sake of diversity, but because they deserved the shot they were being given:
"I'm not forcing it and I'm not doing it because I'm trying to be more diverse. I'm doing it because there are people on this roster who deserve the push and I've identified them and I wanna push those people."
The start of Khan's goal can certainly already have been seen at All Out.
The transgender wrestler Nyla Rose won the 21-woman Casino Battle Royale on the pre-show. She will face Riho on October 2nd for the chance to become the inaugural AEW Women's Champion.