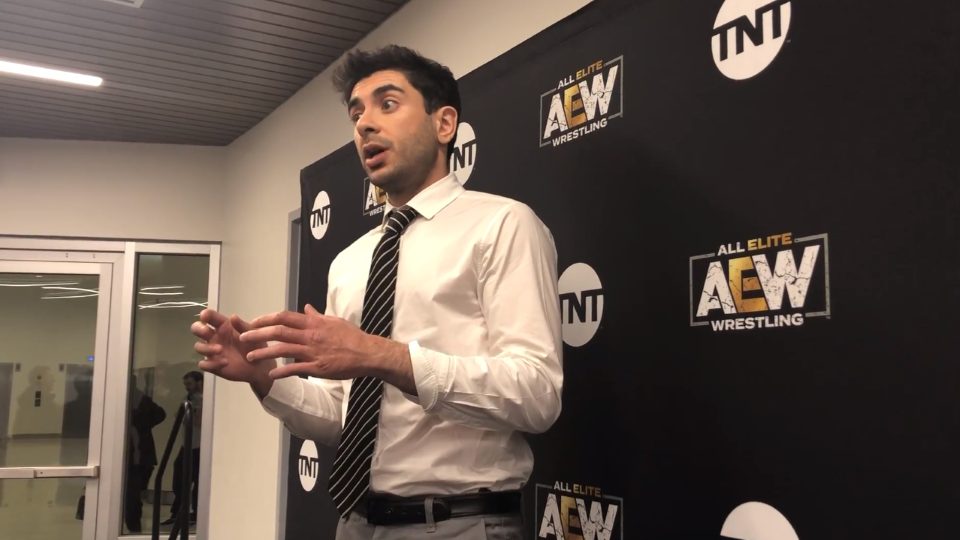 All Elite Wrestling (AEW) President and CEO Tony Khan has reacted to WWE and the USA Network moving NXT off Wednesday Nights.
It hasn't been officially announced yet but it's all but confirmed that NXT will be moving to Tuesdays after WrestleMania in April due to the NHL airing on the USA Network Wednesdays instead.
Speaking with Forbes, Tony Khan gave his response to these reports, saying:
"I don't know if that's a real thing or not, but it would be great to be unopposed and I'd love to have an unopposed audience. When we have we've done some really good numbers and I think that would be awesome.
Touching on the rivalry that has been created between AEW and NXT fans, he said:
"I think it's – like sports fans it's a healthy thing. I think there was maybe more of this (online bickering) during the Monday Night Wars on the internet than people might have realized. As I got older, I went through phases. From probably age 12 through age 15, most of my life was online, and most of my time spent was spent on wrestling online… so it was a lot like this, actually.

"There were people that were very strong on one side or the other, and there were some people who were really 100% one way or the other, 90% one way or the other, 80%, whatever. And you leaned one way or another. I think there were a lot of people like that on the internet, but there just were way less people on the internet. When I was a kid it was pretty much firing back and forth, very similar."
WWE originally moved NXT to two hours on the USA Network in October 2019 to try and scupper the launch of AEW, but was unsuccessful in doing so.
What we have seen evidence of though is that when both shows run unopposed, they both do better numbers, so the consensus is this is the best thing for the shows and for the fans.
What are your thoughts on the above story? Let us know in the comments on Twitter or Facebook.