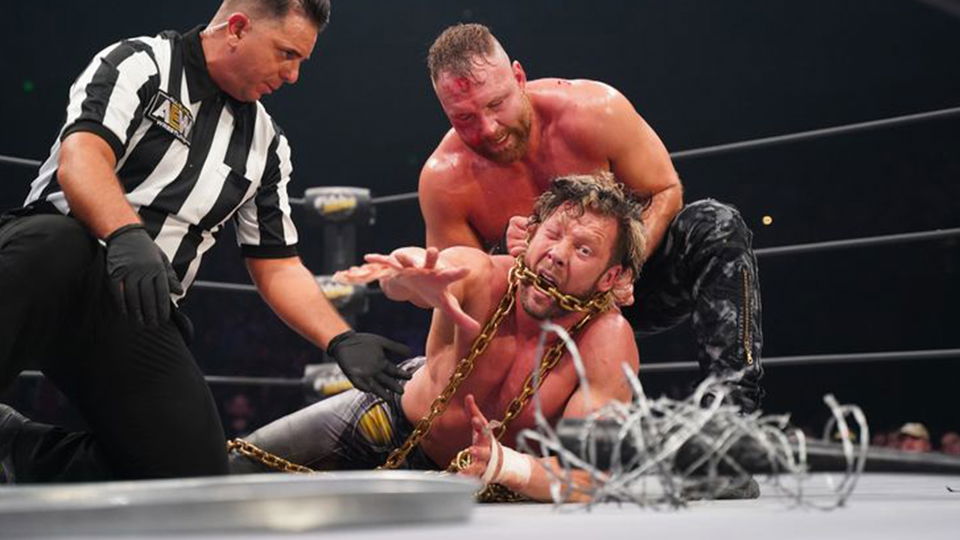 The upcoming Exploding Barbed Wire Deathmatch will likely be the most ambitious match in AEW history. However, it has been revealed that this idea has been a long time coming for Tony Khan.
During a recent interview with PWInsider, Tony Khan revealed that he has had the idea for the match a year ago. Here is the quote:
"I came up with it when I was talking to Kenny about matches in Japan, great matches we could do. It came up a long time ago, probably a year ago. I had it in the back of my mind as something we could do. The timing was right now and it's a great main event. It's something we can do live. It's an exploding barbed wire deathmatch. People expect a savage match and that's what they're going to get. It's going to be one of the craziest matches ever on pay-per-view. I paid a big fine for what they did in Baltimore and I think this will be crazier and better."
The Exploding Barbed Wire Deathmatch will take place at AEW Revolution between Kenny Omega and Jon Moxley.
UPDATE: Tony Khan has since tweeted a response to this article, clarifying that he had misspoken and the idea was originally Kenny Omega's idea.
I did like 4 interviews yesterday & if it didn't come across in this one, it was absolutely Kenny's idea, he suggested it a while back. I thought his idea was great & I slotted it as the main event at Revolution. Kenny has many great ideas & this was one of them. It'll be awesome

— Tony Khan (@TonyKhan) February 24, 2021
What are your thoughts on the above story? Let us know in the comments on Twitter or Facebook.