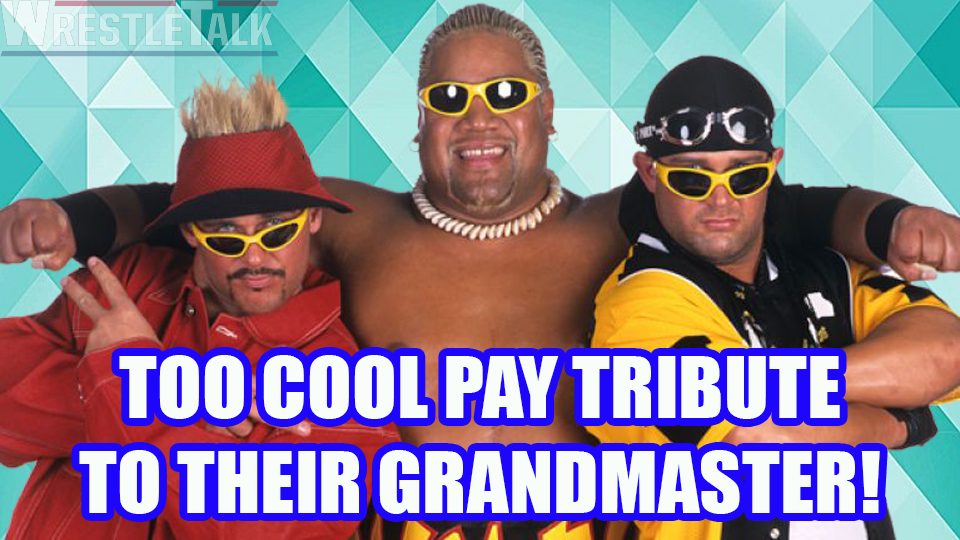 It seems like everyone who is anyone in professional wrestling has had their say on the tragic suicide of Brian Christopher, whether they be tributes or views on what could and should have been done. Now, Christopher's former Too Cool partners, Scotty 2 Hotty and Rikishi have paid their respects to the fallen star.
Scott Garland, now a coach at the WWE Performance Centre, had the biggest connection with the man born Brian Lawler. The pair went to war as combatants in WWF's light heavyweight division in the late 90s, before teaming as Too Much and then Too Cool adding Rikishi to the fold at the culmination of 1999. Together, they captured the WWF Tag Team Championships and even popped up in NXT for a one-off appearance, challenging the Ascension for the yellow brand doubles straps at NXT Arrival.
https://www.instagram.com/p/Bl51uq3nTs5/?utm_source=ig_embed&utm_campaign=embed_loading_state_control
Rikishi, a genuine professional wrestling legend dating all the back to his time in the Samoan Swat Team, Headshrinkers, before moving on to a singles career which only became notable when he donned the sumo thong spoke about Christopher's passion and warmth.
https://www.instagram.com/p/Bl2IjZ_HpJL/?utm_source=ig_embed&utm_campaign=embed_loading_state_control
Brian Christopher was taken from us too soon at the age of 46. Tragically, he hung himself in his jail cell on Sunday afternoon and was pronounced brain dead upon arrival at hospital. He passed soon after.
WrestleTalk would like to know your thoughts on the tributes paid to Christopher by his partners and the fans in general. Do you think this warrants an inclusion in the WWE Hall of Fame? You can contact us on Twitter and Discord now.