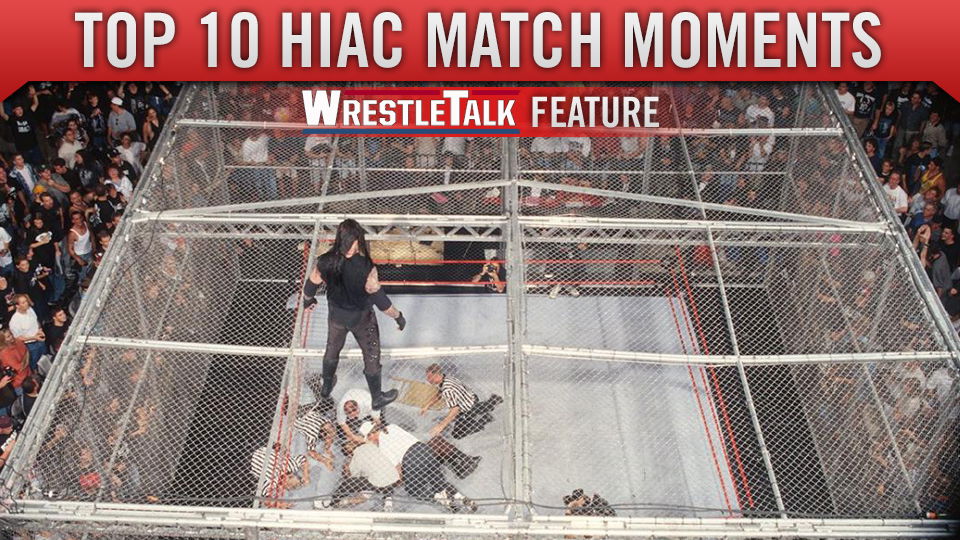 Hell in a Cell has a legacy of being one of the most dangerous stipulation matches in WWE history. Since its inception at In Your House: Badd Blood there have been 37 televised Hell in a Cell matches, with another two coming this Sunday.
What began as a way to end a blood feud between Shawn Michaels and the Undertaker became the signature matches of the Undertaker and Triple H, who would finish all of their biggest rivalries inside the dreaded Cell. In 2009 the match would receive its own pay per view, the annual Hell in a Cell event. The matches that have come from the Hell in a Cell pay per views often do not share the same level of weight that earlier Cell matches had, as now the Cell hosts feuds that are happening in September/October regardless of how important they are instead of the one or two biggest feuds of the year.
While the quality of the matches may vary, some of the most memorable moments in all of WWE have come from Hell in a Cell matches. In this post we will break down the Top 10 Moments from Hell in a Cell matches in WWE history. These moments do not need to have taken place at the Hell in a Cell pay per view, the Hell in a Cell stipulation just must be involved. Before you ask if that means that the Kennel from Hell match will appear on this list, you will be sadly mistaken.
With that being said, just a reminder as always that this list in primarily one man's opinion so if you disagree with any or all of the choices on this list just let us know in the comments below or on Twitter here!