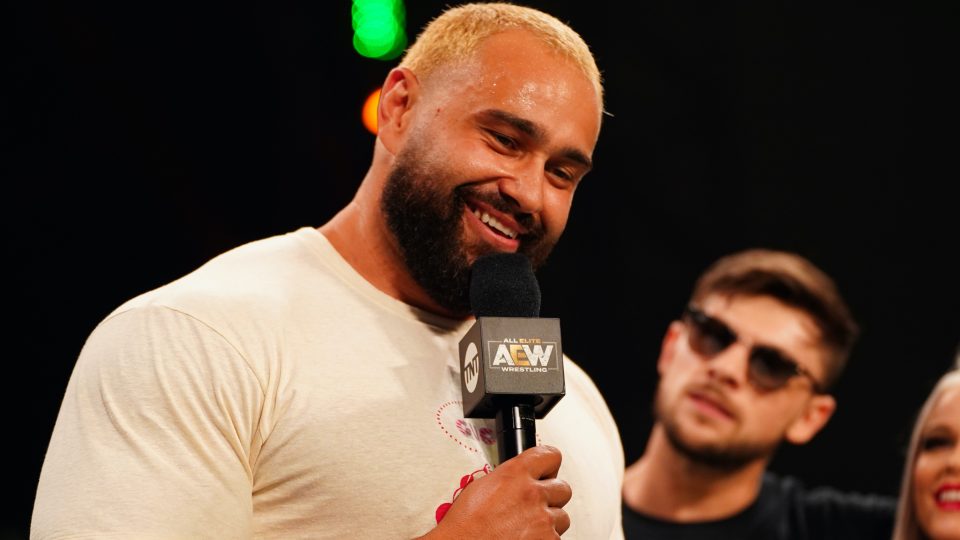 This week on AEW: Dynamite, former WWE star Rusev (now going by Miro) made his debut for All Elite Wrestling, being unveiled by Kip Sabian as "The Best Man" ahead of his wedding with Penelope Ford.
In his first promo for the promotion, the former United States Champion took some shots at WWE, telling his former employers to "take that brass ring and shove it up [their] ass" before going on to say that "elite recognises elite".
On his latest YouTube live stream, Chris Jericho revealed that he was the one who actually suggested Miro say the aforementioned "brass ring" line during his promo on Dynamite. He noted that Miro was surprised he could say that on national TV:
"Miro's always been a great guy. He's a very funny guy, which a lot of people might not know. I think it's cool to have him with us and also I'm glad that he came in and that he kind of gave his mission statement.[He] mentioned, kind of indirectly, WWE. 'Glass ceiling,' and 'brass ring,' and 'take the brass ring and shove it up your ass.' That was my line. He couldn't believe he'd be allowed to say it. He's like, 'Really? Can I say it?' I'm like, yeah, you can say whatever you want here.' No problems here, baby!"
During his live stream, Chris Jericho also spoke about how Miro's debut came to be. He also noted how "The Best Man" is Miro's gimmick, and will be something similar to that of Mr Perfect:
"I think it's great to have him. We had discussed having Miro come in a few months earlier when he was released. The only thing all of us were thinking was, 'we just have to think of a spot for him.' We need to find a place where you're not just going to bring him in and have him hanging around. I think it's perfect, "The Best Man" thing, it's not just a one-shot deal. It's a gimmick. He's "The Best Man." He's the best man at everything it'll almost be like a Mr. Perfect thing."
It is interesting that Jericho mentioned Mr. Perfect, as in the lead up to Dynamite this past week, some people speculated that "The Best Man" would be former WWE star Curtis Axel, who is the son of Mr. Perfect.
Thanks to Fightful for the transcription.